Since the introduction of Windows To Go (portable Windows operating system), it is much more easier for the users to run Windows 10 on a Mac or PC from an external USB drive. This is a huge benefit for those Mac users who want to access Windows 10 temporarily from a Mac machine.
With the help of Windows To Go, any user can directly run Windows 10 on Mac without creating a virtual machine or Bootcamp partition. I am a big fan of it because my MacBook Pro has only 128 SSD and there is no room left for virtual machine or Boot Camp. In addition, the user can utilize the maximum potential of Mac hardware for playing games available on Windows platform only, which is a major advantage over virtual machine that may slow down your computer performance.
1. A Quick Introduction to Windows To Go
Windows To Go, in short, WTG, is a new feature that is available in limited edition of Windows 8, 8.1 and Windows 10 OS. It allows you to create a portable Windows 10 USB drive by using an external device like USB flash drive or portable SSD. You don't need to buy a new Windows device in order to run Windows OS on Mac. This method is more convenient while travelling. You can use a typical Windows OS without actually installing it on your Mac computer.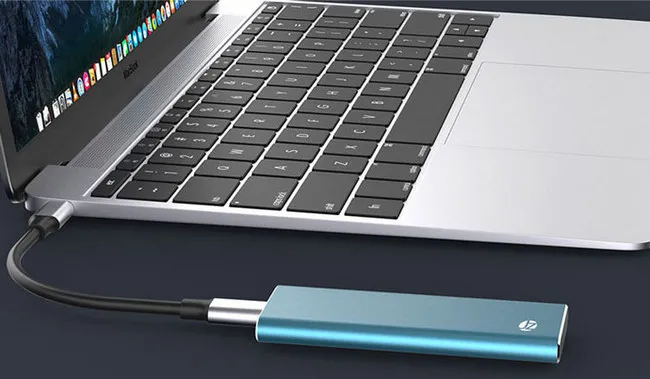 2. Advantages of Using WTG USB on Mac
Traditionally, if you want to access a Windows OS on your Mac machine then either you used to install it as dual boot with the help of Boot Camp Assistant app or build a new virtual machine on your Mac. In either case, your system resources and the huge space are ate up by Windows OS files. Likewise, even if you rarely need to use Windows-based programs such as photoshop or games, then unwantedly, you need to allocate physical storage to run an additional OS.
But running Windows on Mac from a WTG USB, the above concerns are erased literally. All the disk space is only taken on USB drive and you can use the same Mac hardware to run Windows apps or games.
Benefit of Running Windows from Windows To GO USB
Give more portability and carry it anywhere in a pocket.
Work on any Windows or Mac computer.
Much faster running speed than virtual machine.
Don't take any space on Mac internal disk.
Booting time is comparatively lesser than the regular Windows startup.
3. Hardware Requirement for Windows To Go
To create a Windows To Go USB drive, it's recommended using WTG certified USB device with more than 64 GB of space along with the following system requirement:
Come with USB 2.0 or USB 3.0 port.
1 GHz or higher processor.
4 GB or higher RAM.
DirectX 9 with WDDM 1.2 or higher.
4. How to Create Windows To Go USB for Mac
As a WTG creator, Rufus, AOMEI Partition Assistant and UUByte WintoUSB Pro are the 3 trending tools that make your task easier. However, they all are loaded with many features. Still, let's see which WTG USB creator should you choose.
Rufus: It is a famous Windows-based programs for creating bootable USB drive from Windows and Linux ISO image. It has incorpoated Windows To Go feature since version 2.0. Once you import a WTG supported ISO (Enterprise Edition), the WTG option will be unfolded by default. In addition, it allows creating both on a certified WTG USB and non-certified USB devices.
AOMEI Partition Assitant: This is a well-known toolkit for disk partition, system backup and restore. It has more than 30 valuable tools in one package, including a Windows To Go Creator. It supports various Windows ISO file and USB drives. However, the success rate is a bit slow and has many errors.
UUByte WintoUSB Pro: It is a specially designed software for creating Windows To Go USB drive. It supports creating WTG USB for Windows and Mac usaga natively. Unlike Rufus or AOMEI Partition Assistant, WintoUSB Pro is more reliable and has much higher success rate. In addition, it has no restrictions for ISO image and USB drive. This means you can run a portable version of Windows from any USB drive.
As UUByte WintoUSB Pro is a one-stop solution for all the problem related to Windows To GO, we highly recommend you to go with WintoUSB Pro when it comes to the creation of Windows To Go USB drive.
Create WTG USB Drive for Mac via UUByte WintoUSB Pro
Step 1: Download and install UUByte WintoUSB Pro utility on a Windows machine or virtual machine because WinToUSB Pro (Mac version) is still in development.
Step 2: Insert an USB drive and launch UUByte WintoUSB Pro from desktop shortcut and click "For Mac Device" at first screen.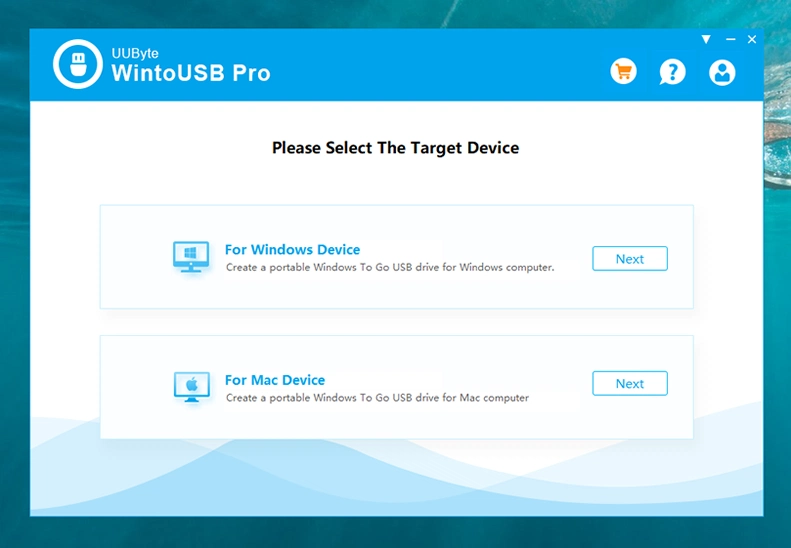 Step 3: Click on the browse icon denoted with a file icon and add Windows ISO image file from your PC. It will show the scanned OS versions from drop-down menu, and you have to choose one as per your requirement followed by "Next" button.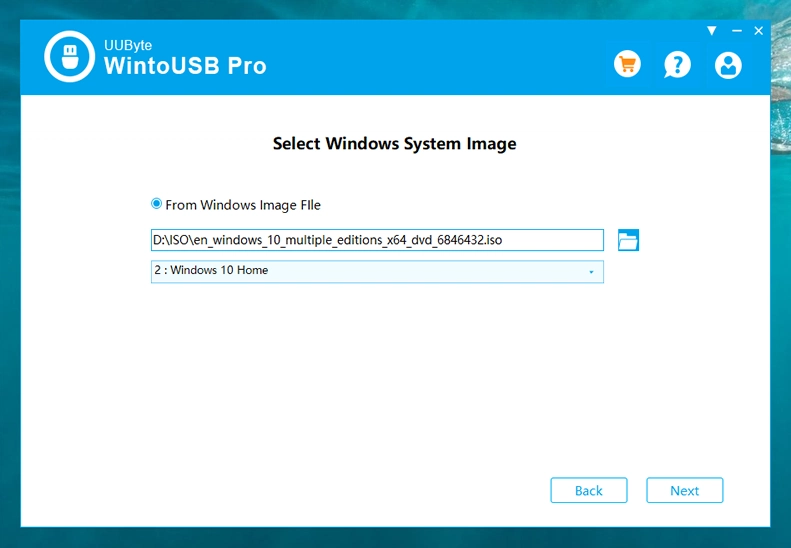 Step 4: Select the inserted USB drive from the drop-down menu. Please be careful and pick up the right one. The USB drive will be formatted in later step and all data will be deleted.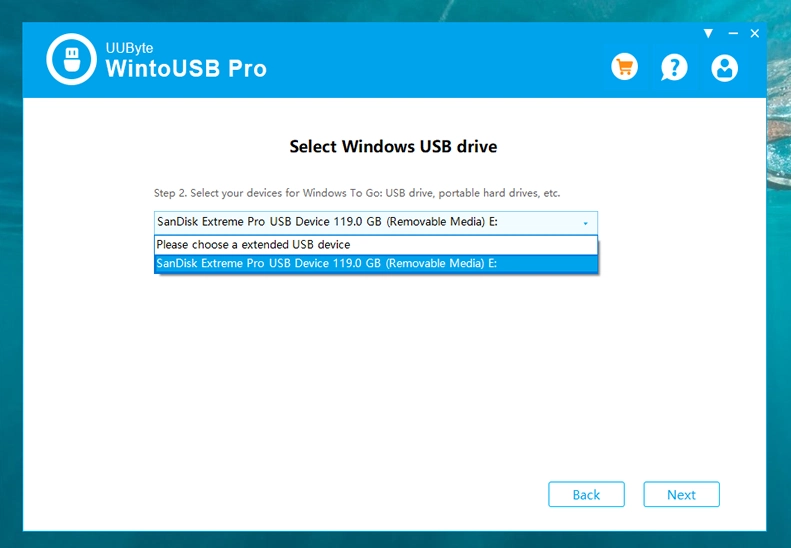 Step 5: It will ask you to select the partition scheme in a pop-up window. As the Mac is a UEFI based machine so you need to choose "UEFI + UEFI" and then click on "Start" button.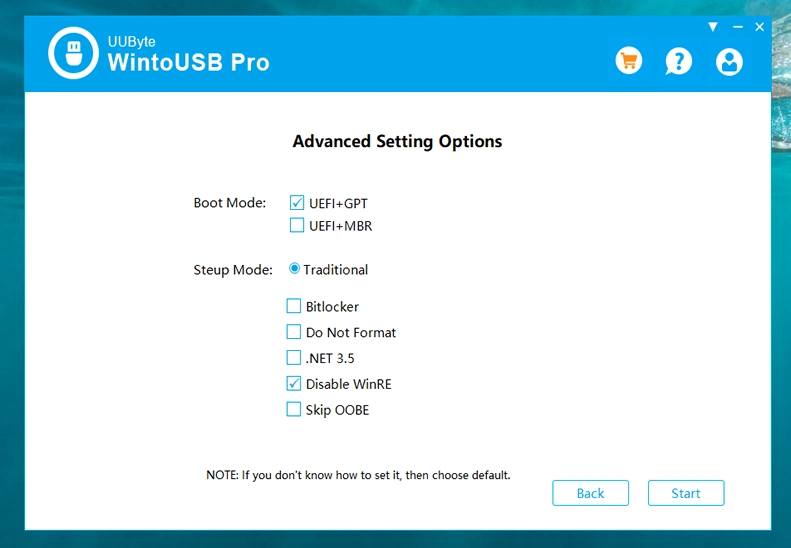 Step 6: Once you confirm the operation, WintoUSB Pro starts formatting USB drive and writing OS files to target USB drive. You should wait for more time during this procedure. This would be much faster if you were using USB 3.0 drive or a portable SSD.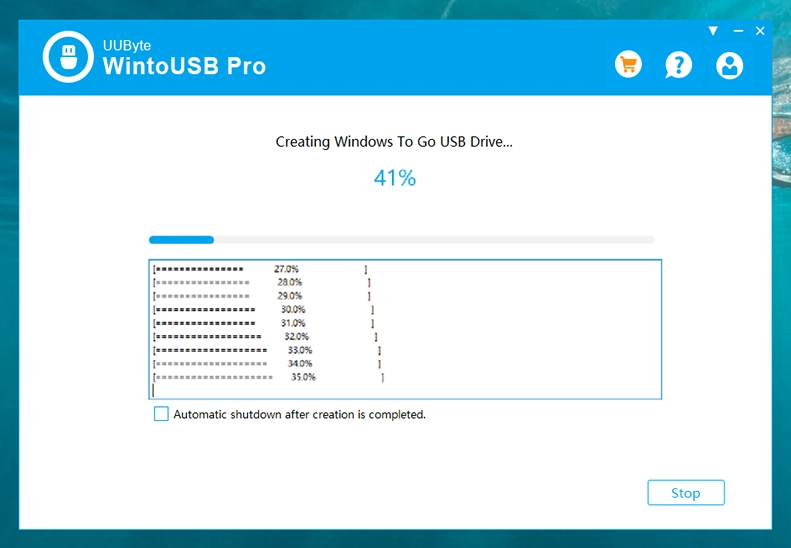 Step 7: Now insert the newly created WTG USB into Mac machine and open Boot Camp Assistant app from Utilities folder.
Step 8: Inside the application menu, click on "Action" tab and further click on the option stating "Download Windows Support Software". A pop-up window will ask you to select the USB device, choose the inserted one and click on the Save button.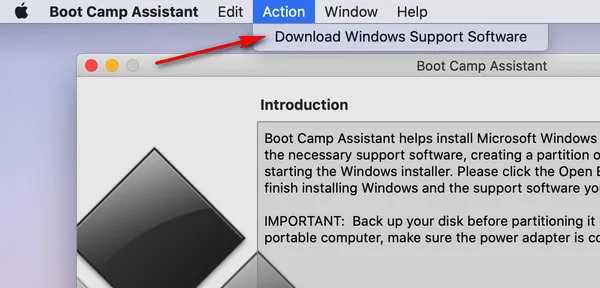 Step 9: Boot Camp Assistant will automatically start downloading the required drivers to support this portable Windows OS. Give it a few minutes to complete the process and then click on "Quit" button.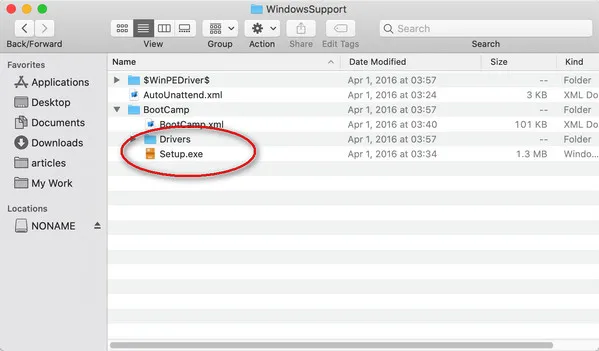 Step 10: Copy Windows Support Software to WTG USB drive. That's all, now you are ready to use this Windows To Go USB on Mac.
UUByte WintoUSB Pro is a professional tool that gives you full flexibility to create a Windows To Go USB for Mac. By using this amazing Windows To Go Creator, you can use most of Windows ISo files and you can put Windows OS on a certified or non-certified USB drive.
5. Run Windows on Mac from External USB Drive
After creating a Windows To Go USB, you need to insert it on a Mac machine where you want to run a portable version of windows OS. Now restart your Mac and hold the Option key immediately. Further, you need to select the USB drive and then press Return key to start installing Windows OS to USB drive.
Once the installation process is done, you can now run Windows OS on Mac from WTG USB drive like a normal Windows OS instance. However, some of the hardware might be not working properly and this is because of missing drivers. You have to patch or update the drivers accordingly to make it fully working.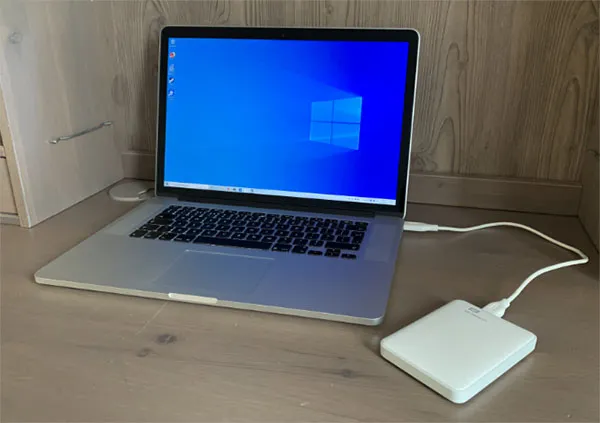 6. Frequently Asked Questions
Can I use non-certified USB drive? Yes. You can use any USB drive with UUByte WintoUSB Pro. There is no limitation on this. However, it is not permitted for default Windows To Go Creator.
Which ISO Image File I can Use? You are free to use any version of Windows 10/8/8.1/7 ISO image file. But for other Windows To Go creation tool, only Windows 10 Enterprise, Education and Windows 8/8.1 Enterprise Edition are supported.
Can I use USB 2.0 drive? Yes but not recommended. The reading and writing speed of USB 2.0 are much slower than USB 3.0 or 3.1.
How much time I should wait? For USB 3.0 or 3.1 device, you should only wait less than 15 minutes typically. For USB 2.0 device, it may be more than one hour.
Wrap Up
Windows To Go is a great new feature favored by millions of Mac users. You can now freely run Windows OS on Mac from USB flash drive after creating a Windows To Go USB drive for Mac. Though there are several tools that are capable of doing this kind of task, UUByte WintoUSB Pro is the best among them according to our test result.