We have coverted several topics about creating bootable Windows 10 drive on this site. The key step is to burn ISO file to external drive in order to make it as a bootable device for OS installation on an internal hard drive of a computer. However, in this article, we will introduce a brand new technology called Windows To Go (WTG), which allows the user installing Windows 10 to an external drive and directly run a portable version of Windows 10 from that drive.
After that, you can enjoy all features of Windows 10 from an external and portable hard drive (HDD in short). It is much more easy to carry and you don't need to spend more money on building a new PC if you wanted to work with two versions of Windows 10 at the same time.
1. Difference betwee Internal HDD and External HDD
As the name says, internal hard drive is inside your PC or laptop and is connected to motherboard directly via data cable with IDE, SATA, mSATA or M.2 NVMe interface. And it is hidden from seeing. In the other hand, external hard drive is a portable device that can be connected to a computer through USB 2.0 or 3.0 port.
Internal hard drive is used to store operating system files and user data whereas, if you keep transferring the large files from one computer to another, then the external drive will work there. By default, when you download something from the internet, it saved inside your internal hard disk unless you manually choose to save to an external drive.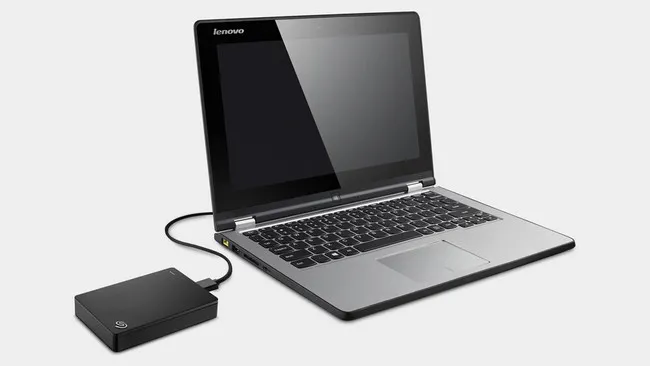 The major differences between internal hard drive and external hard drive is that internal hard drive is always connected with a high speed port to motherboard. So it is best for running critical tasks. On the other hand, external hard drive is usally connected via USB port, which is much slower in the past with USB 1.0 or 2.0 protocal.
But now, the difference is narrowed sharply because of high speed USB 3.0/3.1 data transfer standard. The maximum reading or writing speed can be as much as 10 GB/s, which is much faster than traditional internal HDD. This makes it possible to run Windows 10 from an external hard drive, so you can easily carry an external hard drive while you are travelling and it can be accessed by any other PC.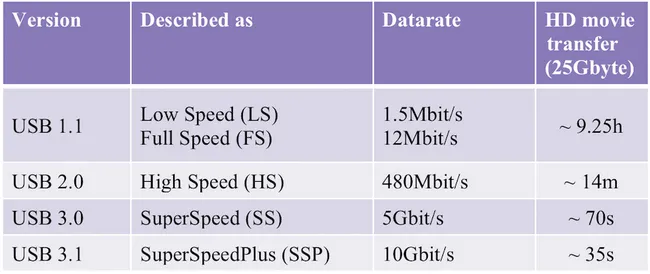 2. Preparation Before Installing Windows 10 to External HDD
Before getting into the execution part of this task, there are a few things you should prepare for in order to run Windows 10 from external hard drive more smoothly. The key is to get a high-speed external hard drive.
Requirement
USB 3.0 or 3.1 portable hard drive.
Windows 10 ISO or WIM File.
WTG Creator Software.
Windows 10 Product Key.
A working PC or Laptop.
Once all the requirements are fullfilled, please move to the next section and starts to create a portable Windows 10 drive from scratch.
3. Create a Portable Windows 10 Hard Drive
It is a time to create a Windows To Go device for external hard drive. If you are currently using Windows 10 or Windows 8/8.1 Enterprise edition, then it is easy to get started with the built-in Windows to Go Creator from Control Panel. Just follow the prompt and Windows 10 will be installed to external hard drive in less than 20 minutes. However, only WTG certified drive is accepeted with Windows To Go Creator.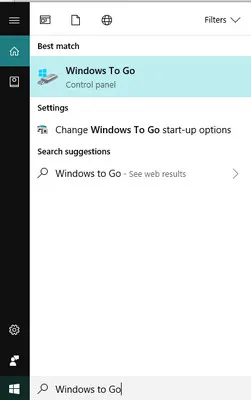 For other cases, we recommend using UUByte WintoUSB Pro instead. It has no such restriction with a higher success rate. WintoUSB Pro is the best third-party tool to install Windows OS to USB, hard drive or SSD. And it is also capble of cloning existing Windows OS to external drive as a bootable device. Below is the full tutorial on how to use WintoUSB Pro to create a portable version of Windows 10 on external HDD.
Step 1: Insert your external hard drive through USB 3.0 or 2.0 port. And format it to NTFS in Windows Explorer.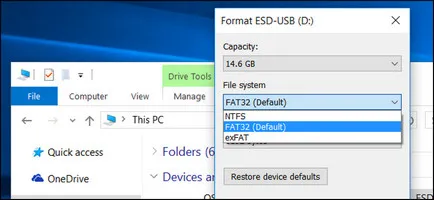 Step 2: Download and Install UUByte WintoUSB Pro from their official website. Now, launch WintoUSB Pro and click on "For Windows Device" on main window.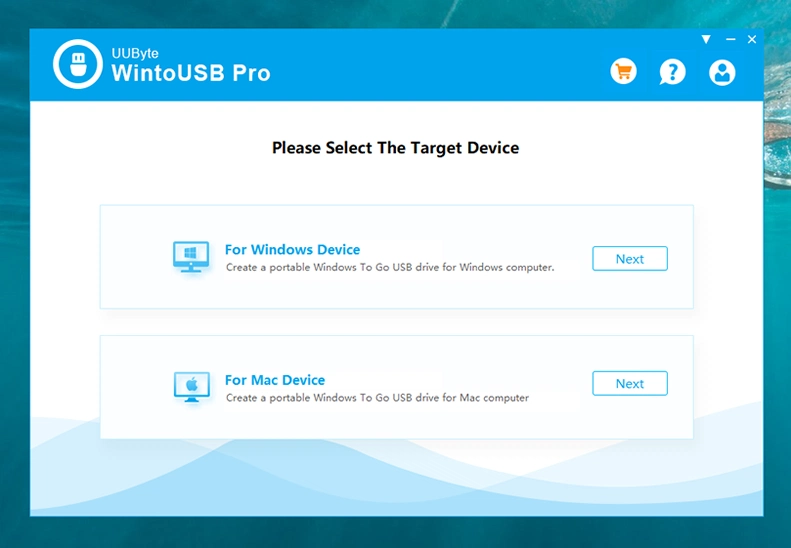 Step 3: In the next window, choose the second option, i.e. "From Windows Image File" and click the folder icon to upload the Windows 10 ISO file from your PC.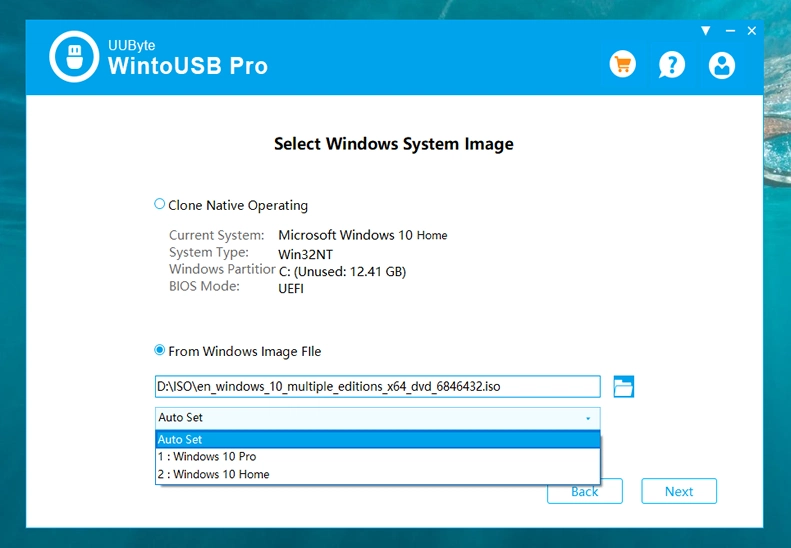 Step 4: Once, you have selected the ISO file, click on the Next button to go ahead. Now tap the refresh button and then click on the drop-down icon. You will find the external dard drive in the list, just choose it and proceed.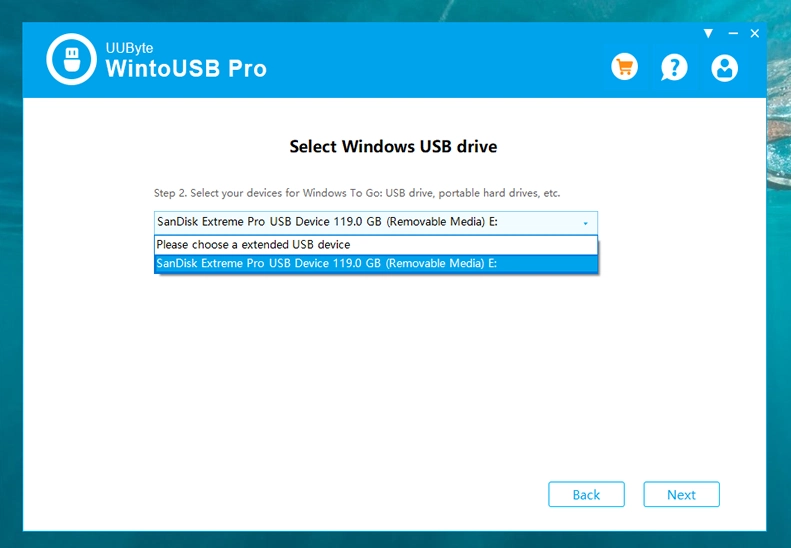 Step 5: Finally, it will show you a warning message to delete all the existing files of the selected drive. Click on the Yes button to allow formatting the external hard drive. After one minute, WintoUSB Pro starts to unpack the ISO file and create a portable Windows 10 drive for you.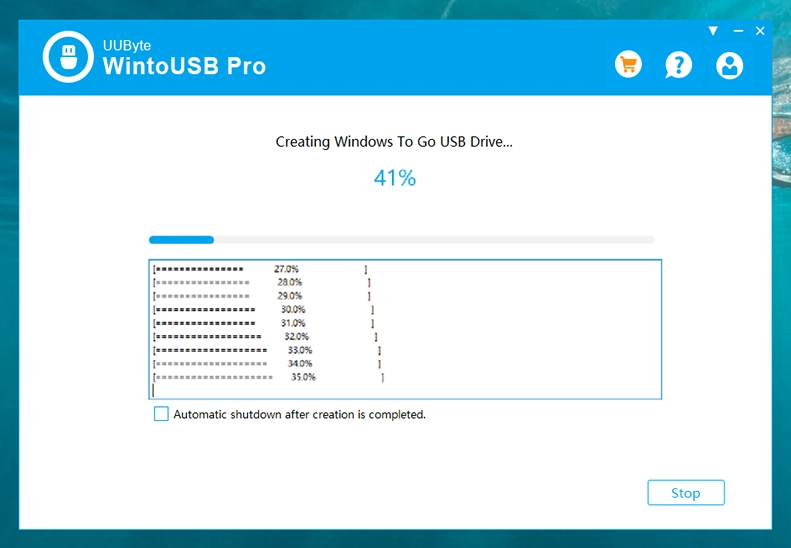 UUByte WintoUSB Pro gives you full flexibility to create a Windows To Go device from external hard drive. You can use any version of Windows OS without limitation. It doesn't matter, whether the selected USB is Microsoft's certified or not. We are thankful to have such an amazing tool that helps to perform such difficult tasks in no time.
4. How To Install Windows 10 on External Hard Drive
After creating a Windows To Go portable device using an external HDD, it's time to install Windows 10 to that hard drive before accessing the functionality of Windows 10.
Insert the external hard drive to any computer that runs Windows OS. And make sure the drive appears in Windows Explorer. Now, Restart the computer and open Boot Menu at startup where you can pick up the booting device. Select the target drive name using arrow key. By doing this, the computer will boot from external hard drive.
Wait for 2-5 minutes as the stock bootloader needs to check hardware and OS files. After that, Windows 10 setup utility shows up as usual. Click Install Now button to start installing Windows 10 to external hard drive. Windows 10 will ask you input the product key to activate Windows during this process.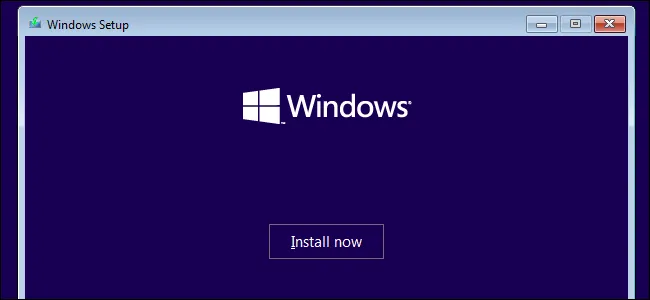 Potential Issues and Bug Fix
External HDD Not Showing in Boot Menu: In this case, either you should detach and then reattach the external HDD or you should try again by changing the USB port. In addition, you have to manually install USB drive if the drive name was not listed in File Explorer.
No Operating System Found: You will receive this error for most of the tim if some of the necessary OS files were not written to the drive or missing boot information. Please do the task one more time. If the error continues, please turn off secure boot in BIOS and switch to Legacy boot instead.
Stuck at Black Screen: This mostly happens on low speed drives. It shows up "Get Ready" screen and never proceed. Please change a high-speed external drive instead.
Conclusion
Hope the given information would be helpful to you for installing Windows 10 to an external hard drive as portable. We would recommend you to make the WTG External HDD using AOMEI partition assistant pro tool. It will help you to quickly create a WTG portable device without having any technical skill.