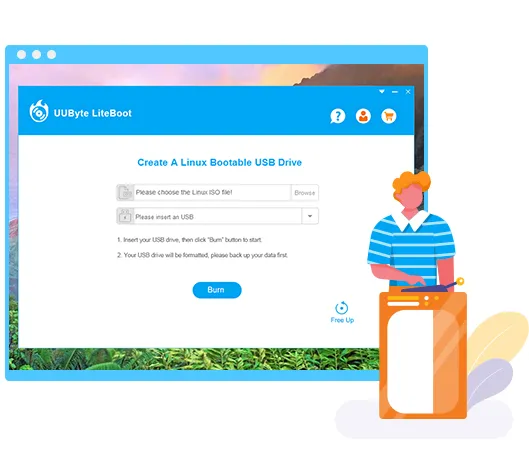 Quickly Create Bootable USB from Linux ISO
ISO burning task is boring and takes time. But UUByte LiteBoot is exceptional. With a highly optimized burning engine, UUByte LiteBoot has a much faster file writing speed than other free utilities. It only takes a couple of minutes to complete burning process no matter how large the ISO file is.
As a renowned Linux bootable USB creator, it saves a lot of precious time for users. And this is one of the major reasons why you should go with this premium solution.