If you have been using your Mac for a long time, then at some point you may have wanted to run apps and programs that are exclusive to Windows such as Rufus, Windows Media Creation Tool. In reality, Apple imposes a lot of restrictions on its own desktop operating system, which prevents you from installing apps and services from a competitor's OS. Luckily, there are some workarounds for running Windows apps on your Mac.
One of the most common ways to run Windows on Mac is Boot Camp (Boot Camp Assistant). This is a cool tool for those users who want to get a taste of Windows without buying a new PC. However, one major drawback is that Boot Camp is unstable on older macOS versions and works only with Windows 10. That's when virtual machines come to the rescue.
In this article, we made a list of the best virtual machines for running on a Mac. Before we begin, we recommend upgrading to the latest macOS like Catalina or Big Sur.
[Updates on June, 2021] For Mac desktops or laptops built upon Apple's own M1 chip, please go with Parallels Desktop. It is the only virtual machine software on Mac that is capable of running on macOS Big Sur with M1 chip. Don't waste time on trying out other candidates.
First, What is a Virtual Machine?
A virtual machine lets you run Windows or Linux apps on a Mac without additional physical hardware. Basically, that's the process that involves creating a virtual device containing the guest operating system. In other words, you are running both OS at the same time, eliminating the need to dual-boot, which is inconvenient for OS switch.
There are a lot of apps that offer direct access to Windows apps on a Mac. Some popular software like Parallels Desktop, VMWare Fusion and VirtualBox are reliable when it comes to virtualization.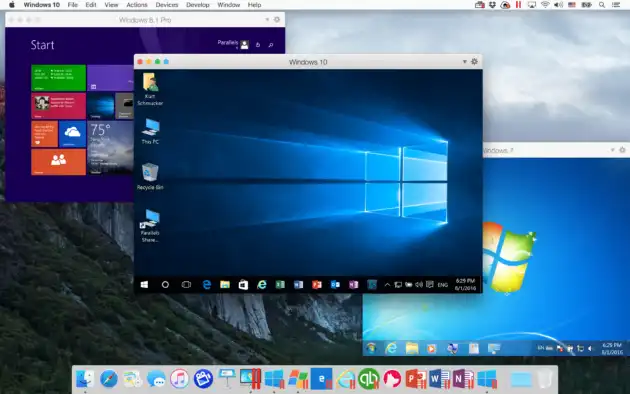 Parallels Desktop 15 for Mac ($79.95)
Parallels Desktop 15 for Mac is a great app that allows you to run Windows on your Mac. The best part is that it won't require a reboot. The program now supports macOS Catalina, which allows you to get the most out of its new features such as Sidecar, Apple Pencil, and Sign In with Apple. The company says that Parallels Desktop 15 will support the latest Windows and macOS updates when they release to the public.
The coolest part is that the program is making file sharing much easier than before. Indeed, you now can drag files from Safari on Mac and drop them into your Windows 10. The company says that Parallels Desktop 15 now supports DirectX 11, which improves gaming performance and boosts your daily tasks.
When it comes to pricing, Parallels Desktop 15 now costs $79,99 for a new license. If you are already a subscriber, then you can upgrade to the Pro Edition for $49,99. Parallels Desktop 15 is not the cheapest virtual machine out there, but it offers good values for any user.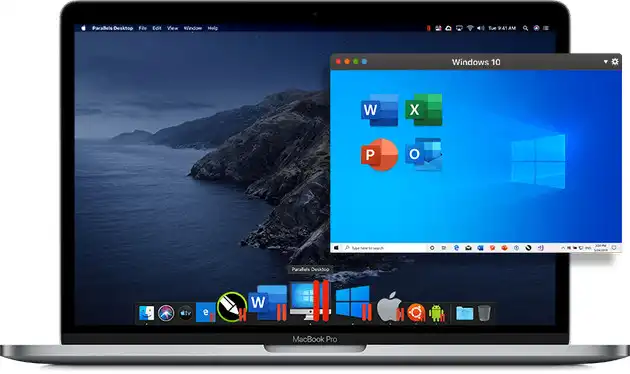 Pros:
Install Windows OS from various sources, such as image file, dvd disc or USB drive.
Native app specially designed for Mac platform .
Able to import data to Windows VM from Boot Camp installation, current PC and other VM software.
Run Windows app parallelly without slowing down Mac.
Easily to move files between Windows VM and Mac.
Direct X 11 support for graphic and video applications.
Drag and drop files between Windows VM and Mac.
Cons:
Pricey and upgrade not free.
Some important features are locked for Pro and Business Edition.
Complex setting options and sharp learning curve for beginners.
System reboot or crash for unkown reasons.
In short, Parallels Desktop 15 is a solid virtualization option for both regular and professional Mac owners, as it is fast and supports DirectX 11. If you want to play some new Windows games on your Mac without having to install Boot Camp, then give Parallels Desktop 15 a try.
VMware Fusion for Mac ($79.99)
VMware Fusion for Mac is one of Parallels Desktop's main rivals on the market. Like its contender, VMware Fusion allows you to run Windows operating systems on your Mac side by side with macOS applications and services. VMware comes in two versions, Fusion 11, which comes with basic features, and Fusion Pro, which adds several advanced features, including the ability to manage virtual servers.
Basically, VMware Fusion works the same with Parallels Desktop 15, meaning that you can run both OS at the same time, eliminating the need to switch back and forth between macOS and Windows. The program also supports DirectX11 and OpenGL, allowing for a better gaming session.
When it comes to pricing, the standard Fusion 11 now costs around $80, while the Pro edition is priced at $160. That's the same pricing tiers as the Parallels Desktop, but VMware Fusion has friendlier pricing for those with multiple Macs, as the Pro version works on up to 3 models.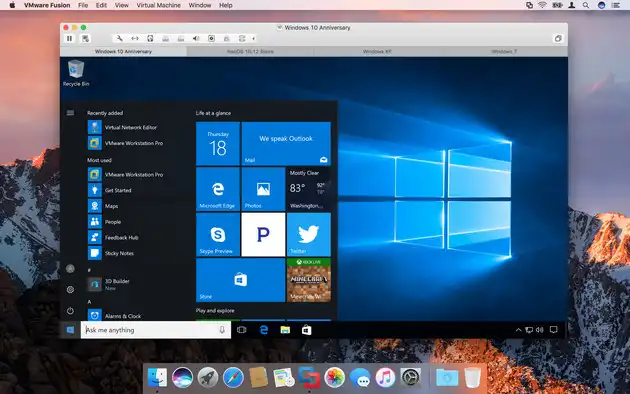 Pros:
Run a wide range of Windows and Linux as guest OS.
Unique sanbox policy for secure testing.
Run complex and resource-hungry applications and games with native GPU acceleration technology.
Easily connect to other VMware services, like vSphere, ESXi.
Exclusive discount (40% off) for students and faculty.
Cons:
Expensive.
A bit slower for running Windows app.
Complex and dreaded guest OS installation process.
Pay extra for official support.
VMware Fusion is a good option when it comes to running Windows apps on Mac in business scenario. However, like Parallels Desktop 15, Fusion is not for everyone, as it is expensive and a little bit slow. Choosing between VMware Fusion and Parallels Desktop 15 comes down to personal preferences, as both offer advanced features.
Oracel VirtualBox for Mac (Free)
If you cannot afford Parallels or Fusion, then give VirtualBox a try. In reality, VirtualBox is a free source tool that allows you to run Windows and Windows apps on your Mac. The latest update includes a lot of improvements over the previous version, such as better support for audio and 3D graphics, and friendlier UI.
However, it lacks some premium features offered by its paying contenders. One major problem is that it does not have a customer support, which is a little bit disappointing.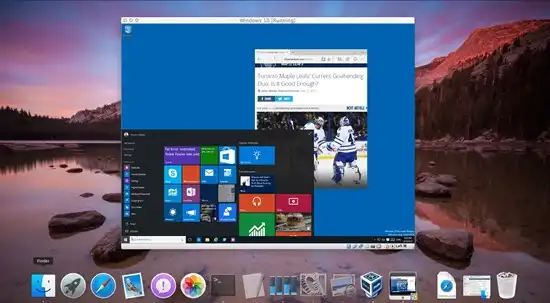 Pros:
100% free and open source.
Available for Mac, Windows, Linux and Solaris.
Better guest OS support, including Windows, Linux, Unix and FreeBSD and Solaris.
Highly customizable.
Cons:
Lack of data migration feature.
Outdated user interface.
Not easy to configure the guest OS running as normal.
Hardware compatibility issues such as sound or video drivers.
Weak graphics processing ability.
VirtualBox is a free and powerful virtualization program for Mac. It's completely free and works on a vast range of Intel-based Mac models. However, it is falling behind its rivals due to lack of customer service and premium features.
Conclusion
VirtualBox is totally free and recommended only for none-in-depth usage because it lacks many premium features you can find in Parallels Desktop 15 and VMwar Fusion. In addition, you might come across more issues and configurations in VirtualBox.
In regards of commercial solution, Parallels Desktop 15 and VMWare Fusion is pretty close to each other. Both has excellen support for Windows and Windows app. The running speed is bleeding fast largely due to the CPU and GPU acceleration technolgy. What's more, they are also built with a modern UI and packed with a lot of user friendly features. The slight difference is that Parallels Desktop 15 is more suitable for personal use and VMvare Fusion is much better for business environment as it has seamless integration with VMware