Through Windows is the most popular operating system in the world, it could run into problems from time to time as it is not as stable as Linux or Mac. When there is something wrong with the PC, a quite effective method is to reinstall the OS entirely. So you should first make a bootable Windows installation media. That's why Windows Media Creation takes into effect. What's Windows Media Creation Tool?
Windows Media Creation Tool is the official toolkit to create Windows installation media since the release of Windows 10. As we know, bootable USB is commonly used for system installation and recovery. It contacts various particular files to boot the computer from external storage device, making it quite easy to bypass the hard drive conveniently. These discs are commonly used for troubleshooting the computer system and make it entirely more accessible for the users to repair the computer system and also allow the users to copy the preferred files from hard drive to other place.
How Do I Get or Download Windows Media Creation Tool
Like we said above, Windows Media Creation is a standalone app for making bootable Windows USB or DVD. You can download the tool directly from Microsoft website. Please open a web browser and click this link to get to the download page of Windows Media Creation Tool. The setup file is only 20MB so it takes a few seconds. Make sure download the tool from Microsoft official website as it is the most secure way to do that.

How to Create Bootable USB with Windows Media Creation Tool
Windows Media Creation Tool comes with a single purpose: upgrade old Windows to Windows 10 or create a Windows 10 installation media. It can be a USB drive or DVD disc. The only thing that you need to keep in mind while working on this project is that you should have at least 8 GB free space of USB drive to make it working properly.
Step 1: Download Media Creation Tool and open the .exe from the download folder. No installation required for this tool.
Step 2: Now insert a USB drive into computer and backup the data on that USB drive. The USB will be formatted in following steps.
Step 3: It takes 1-2 minutes to prepare for the task so don't repeatedly click the .exe if the tool not running.
Step 4: When the program interface appears on the screen, accept the terms and click "Create Installation Media for Another Computer." Then choose the language and Windows version from the drop-down menu.
Step 5: There is two options available in this step: USB flash drive (create bootable Windows installation media immediately) and ISO file (only download Windows ISO image file and you need to burn ISO to USB or DVD later). Tick USB flash drive drive this time.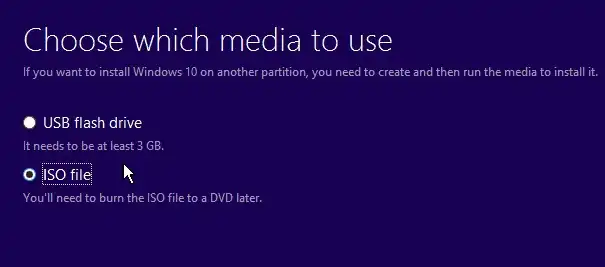 Step 6: Select the USB drive name you just inserted and Windows Media Creation starts the downloading process. You can see the progress on the screen. Usually, it takes about one hour to complete the creation process.
What is to Do If Windows Media Creation Tool Not Working?
There is no software 100% perfect and it is also applied to Windows Media Creation Tool. The biggest problem is the tool being stucked on downloading process and never proceed to next step hence the USB is not bootable at all. Another main concern is the download speed, which is too slow when comparing to file download manager.
In this part, we will share an amazing alternative to Media Creation Tool if it didn't work as expected. UUByte ISO Editor is a full toolkit to help you do kinds of actions with ISO image, and making Windows bootable media is the most important feature. Please follow the guidelines below to get a bootable Windows installation media.
Step 1: Download and Install UUByte ISO Editor on a PC or Mac. You can see five option tabs displayed on the interface.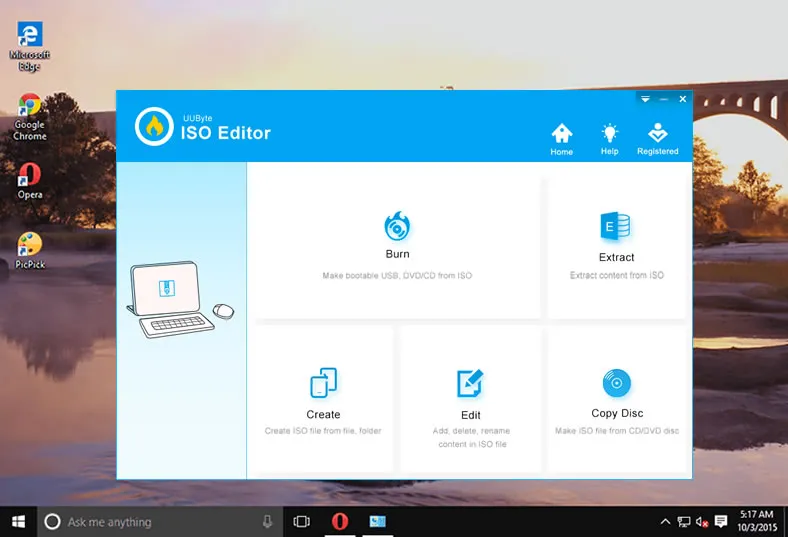 Step 2: Once done, launch UUByte ISO Editor from the computer and then insert USB flash drive, which will be detected by the program in seconds. Please make sure to have a sufficient amount of space in the USB flash drive.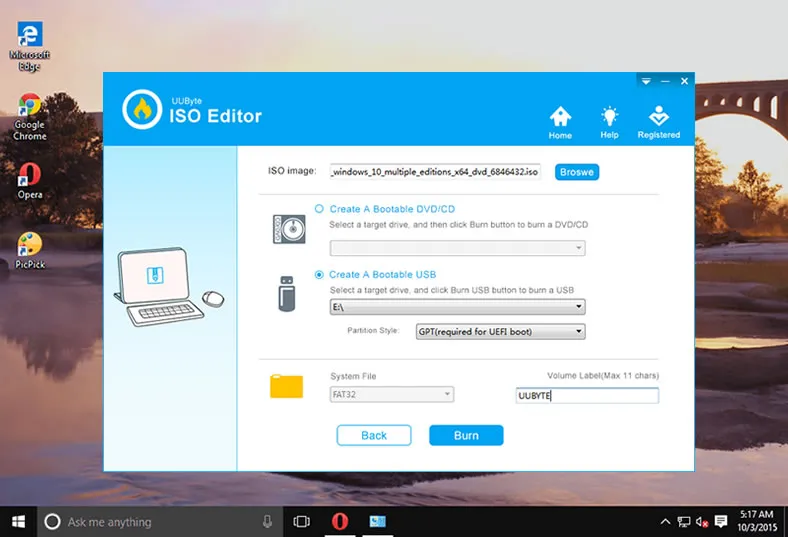 Step 3: Import Windows ISO file to the program by clicking the "Browse" icon. UUByte ISO Editor makes proper settings based on the ISO being imported, which is different from Windows 7 to Windows 10.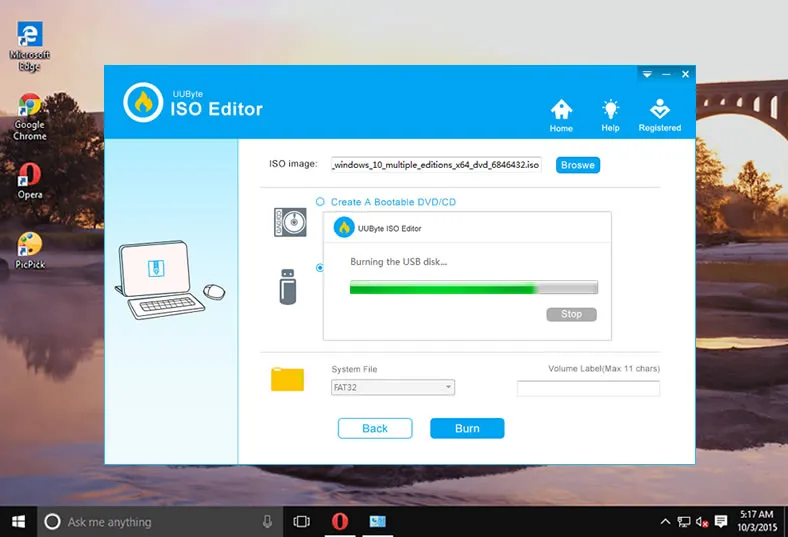 Step 4: Now, click "Burn" button to start burning Windows ISO to USB. When the task is completed, you will see a message saying the burning successfully. After that, you can use the USB for system repair or installing Windows on another device.
Creating a Windows 10 bootable USB is not an issue with Media Creation Tool as it is developed by Microsoft team. However, even it doesn't work in your case, there are still other tools available to help you create bootable USB from Windows ISO. Once the bootable USB is ready, insert it into the computer you want to install the OS and boot the computer from it. Finally, follow the screen prompt to install Windows on the targe computer.