A Linux bootable USB allows you to do a lot of things, such as installing Linux distro, running a Linux environment on a non-Linux platform, and so on. And because it contains a preinstallation environment, it can also be used for system-level tasks that would normally require the highest admin privileges. Whatever the use, though, you have to be able to create such a bootable USB first. For that, we've showcased the best option for each of the major desktop OS platforms: Windows, Linux, and macOS.
Best Linux Bootable USB Creator on Windows 10: UUByte Boot Pro
For Windows PCs, there are literally dozens of USB creation software choices. That can be confusing, especially if you have no idea about what a bootable drive is and how to create it. One product that cuts through all the confusion and creates a clear path to flawless bootable USB creation is UUByte Boot Pro.
This is a comprehensive solution for making bootable USB drive bootable from system based ISO image files. These include bootable USB cretaion, download Windows ISO, backup and restore system files. Using the software is super-simple and intuitive. No prior knowledge of ISO files, media burning, or any advanced PC tasks is required. All you do is follow the instructions, click your mouse a few times, and you're all done in a matter of minutes, not hours.
Burning a file to USB stick is one of the hardest things to achieve accurately. Computer professionals and media industry people very well know how delicate a process it is and how so many things can go wrong. Burn those worries away with UUByte because it has one of the highest burn success rates in its industry niche. Just follow the steps below and you'll be finished and smiling in no time.
Step 1: The first step, obviously, is to acquire the Linux distro installation file from the official website. Here's a useful resource for that.
Step 2: Get yourself a USB drive with enough space to hold the bootable ISO file for the distro in question. Now, install and run the UUByte Boot Pro program (Windows version.)
Step 3: When you launch the program, you'll see various options. Insert your USB media storage device and watch it get recognized on the screen.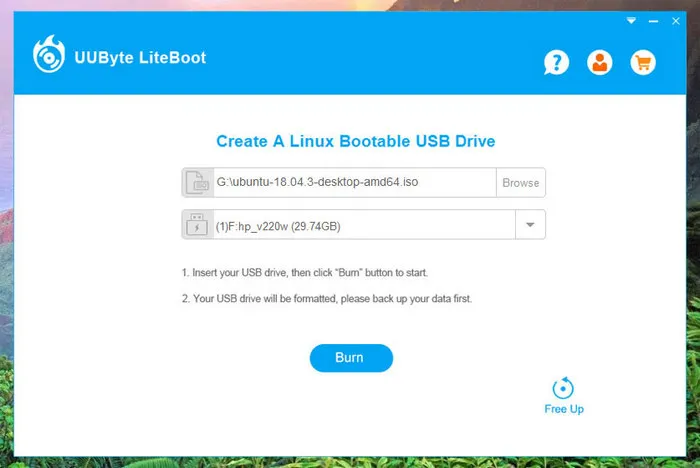 Step 4: Simply click the Burn button at the bottom of your screen and wait for the burning process to finish. After that, you can test the USB via the Qemu option displayed below the Burn button. If the Linux installation interface was loaded, it means burning is successful.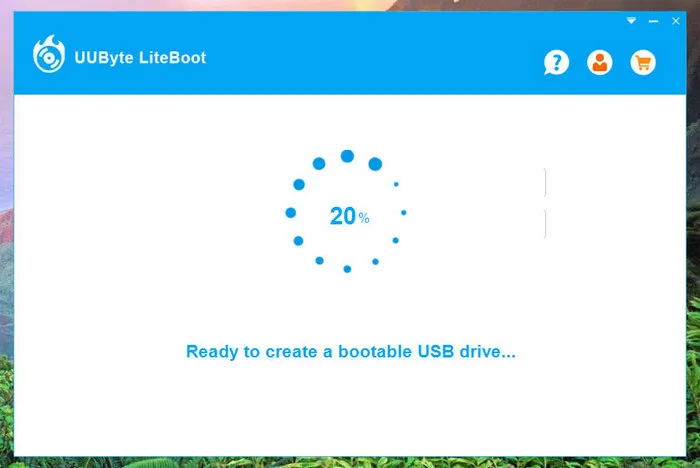 Step 5: Plug the bootable Linux USB into the computer you want to install Linux. Change boot order to USB and start to install Linux on it.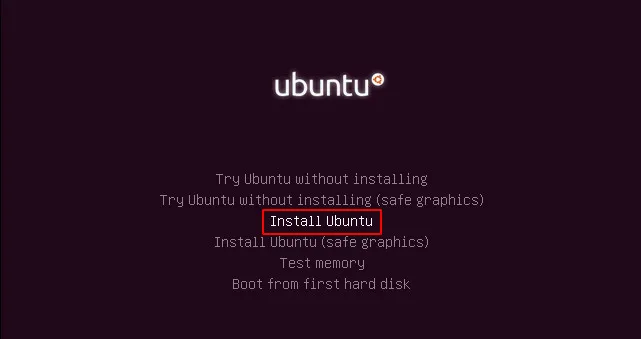 There are really only three steps to this. The others are preparatory steps, but they're equally important so we've included them. And that's how easy it is to use UUByte Boot Pro to make bootable Linux USB drive from ISO file.
Honorable Mention: Win32DiskImager
Not all Linux installation file are packed in an ISO archive. Some of them are distributed in .imge package, which is suitable for installation on mini computers built-with SD card like Raspberry PI. To flash .img file to SD card, Win32DiskImager is the best free program to do this. The user interface is ultra clean and it is easy to understand how it works.
First, open the Win32DiskImager.exe on Windows computer and click the folder icon at the upper section to load .img file into the program. Insert an USB drive into the same computer and you will see the drive name listed below Device tab. If the Linux img file downloaded from third-party website, it is recommended verifying the file before burning. After that, click Write button to burn img file to USB. And wait for the process to be finished.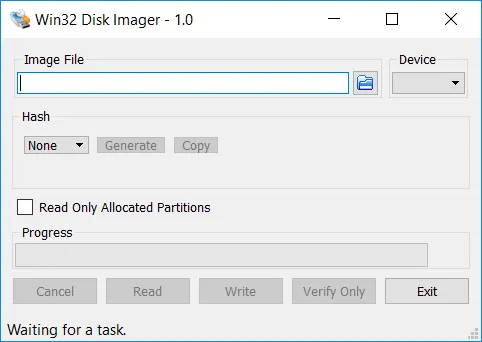 Best Linux Bootable USB Creator on Mac: Etcher ISO Burner
There are much less options available on Mac when it comes to make bootable Linux USB drives. Apple has much more strict policy towards developers and it is more expensive to develop apps for Mac and that's why it is hard to find a suitable solution. On a Mac, you should definitely consider using Balena Etcher, one of the easiest-to-use bootable USB creators for macOS.
Etcher has a very slick and tasteful UI design and only requires three simple steps to finish the job. However, you should pay attention to the fact that Ether can only works on modern Macs because it consumes more computing restorces than other programs, largely due to the Electron Javascript framework it used to build this app.
Step 1: After downloading and installing Etcher, run the program and click the Select Image option in the interface. You can also drag an ISO file and drop it right there.
Step 2: Now, insert your media and click on the Select Drive option. Pick your USB drive from the options available and confirm the action.
Step 3: Finally, click the Flash! Icon to finish the process. If the app was stuck at this step, please close the program and repeat the steps mentioned above.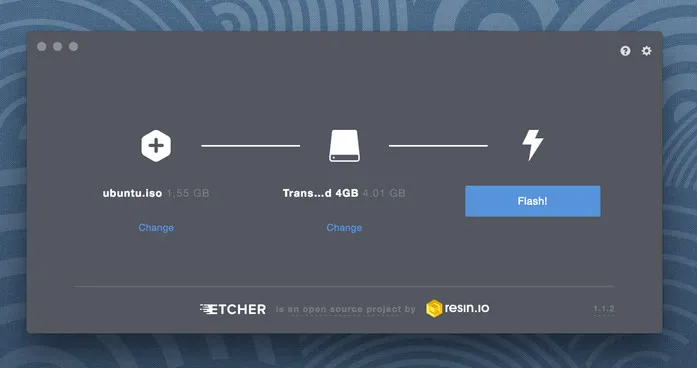 Honorable Mention: Terminal App
Ether is a branded new solution for ISO burning on Mac. It is not stable sometimes and we heard several cases that the program hands on burning process and never go forward on latest macOS Catalina 10.15. If that was the case, then Terminal apps is the best alternative to make a bootable Linux USB on macOS.
First, you need to format the USB to FAT32 or exFAT in Disk Utility. Then open Terminal and find out the USB drive name. After that, you need to umount the device and use dd command to write ISO image to target USB drive. This mentod is much more reliable and success rate is almost 100% if you followed the correct steps no matter on old or new Macs.
Best Linux Bootable USB Creator on Linux: UNetbootin
Obviously, since the system OS is Linux in this instance, there are a lot more options to create a Linux bootable USB drive. However, one of your best bets would be UNetbootin. This open-source software is specifically designed to create USB drive nstallerfrom bootable Linux ISO files, which is why it works so well.
The process itself is fairly straightforward, and the big advantage here is that UNetbootin will allow you to choose your distro and version right within the interface, saving you a ton of time searching for various older versions of popular distros like Ubuntu and Fedora. Here are the steps, in detail:
Step 1: You can get the installation file for UNetbootin on Github page. Once your set-up is done, launch the program.
Step 2: Click the Distribution radio button at the top and select your Linux distro and the version from the drop-down menus next to it. If you want to use a pre-downloaded ISO file, you can use the Diskimage radio button instead, then select your disk image file from its location.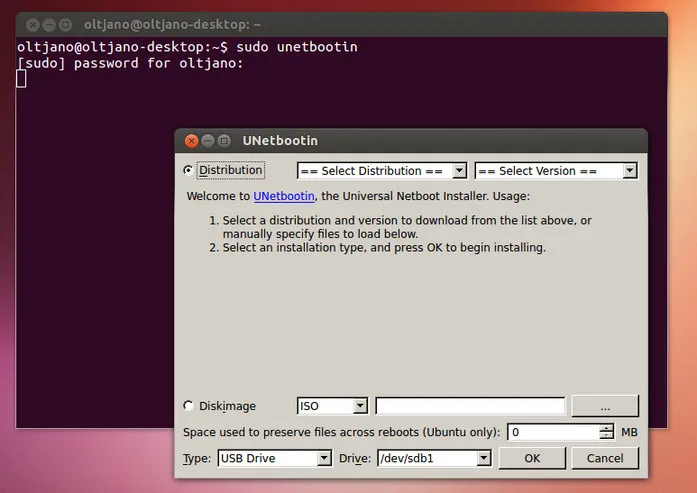 Step 3: At the bottom of the software window, select your media storage device and drive letter, and hit the OK button.
This method is best used if you're proficient in Linux and know a little bit about troubleshooting, just in case something should go wrong. Your only other alternative for technical support is to trawl through forums for a solution. However, this is probably one of the best open-source utilities to use as a Linux bootable USB creator on a Linux computer.
Honorable Mention: Startup Disk Creator
Startup Disk Creator is a bult-in application within Ubuntu desktop (14.04 and later) for creating bootable USB stick. You don't need to install any additional package or app to make it work. It can be used as a perfect alternative if UNetbootin is not working. Before getting started, make sure you have an USB drive with 4G volume and Ubuntu ISO file.
On a Ubuntu machine, insert USB drive and copy Ubuntu ISO file to Downloads folder. Type 'Startup' in searhc bar and open Startup Disk Creator from result. A minute later, you will see USB drive and Ubuntu ISO file are automatically detected by the application. Click Make Startup Disk to start writing files to USB.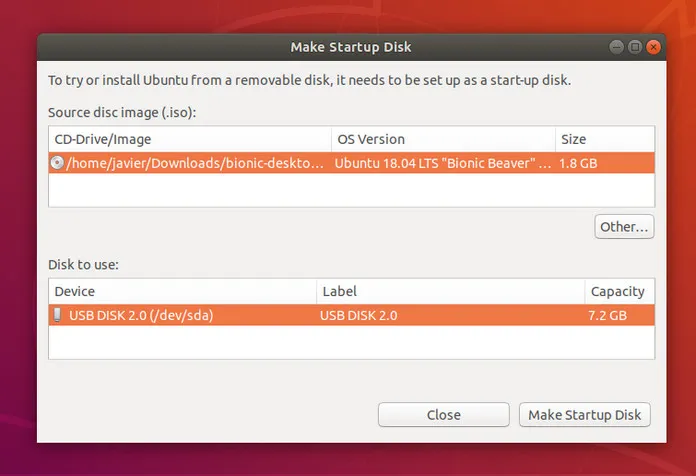 Wrapping Up
All of these are great Linux bootable USB creation tools to for the platforms we've paired them with . Your choice should be based on the type of interface you like, burn reliability (success rate), ease-of-use, the skill level required, and other such factors. And, obviously, what platform you're on. If the recommended software not working, then choose the alternative we suggest in each section.