Boot Camp is a great app to install Windows on Mac computer and it's also the best way of enjoying both Windows OS and macOS on the same device. Boot Camp is fairly easy to use and is an inbuilt tool in macOS . We are using a MacBook Pro 15-inch 2018, but when installing Windows 10 through Boot Camp, we faced a few problems on my Mac since the Boot Camp installation can not complete.
Once we run Boot Camp Assistant, downloaded the Windows ISO file, Windows software as well as partitioned the disk, the installation suddenly got stuck at copying Windows files without any reason. If you are also facing the same problem as us when trying to install Windows on your Mac, here is the solution to get rid of this annoying issue during the Windows installation on your Mac.

Prepare Mac for Windows Installation
When you attempt to install Windows on a Mac, Boot Camp Assistant will automatically create a new partition for Windows and then open up Windows installer file. As mentioned, you can also install the Windows support software to copy the ISO image to USB.
Tips 1:To install Windows from a USB drive, you need a copy of Windows ISO file. You can choose the option to copy the ISO image to your USB flash drive. If it's not available, it means your Mac does not support installing Windows from a USB.
Tips 2: In case you have not downloaded Windows support software on your Mac, simply click on the option to download. After that, you can use the software on the new Windows partition.
Tips 3: When creating a new Windows partition, remember to specify a partition size.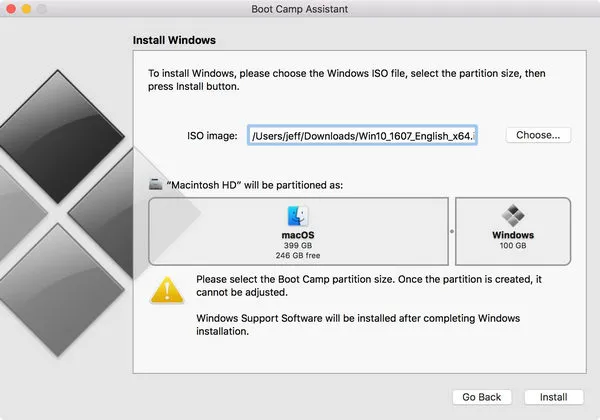 Make sure there is not any problem with the partition creation. If there is any issues with creating a Windows partition, you can follow the solutions below:
1: Your Mac disk needs to be a single partition, and is already formatted as Extended (Journaled). If it has more than one partition, you should re partition it first.
2: The disk should be an internal disk since you are unable to install Windows 10 on an external disk.
3: If your MacBook has more than an internal disk and you want to install Windows on the second drive, you should delete the drive in the numbered bays first. You can then reinstall it after installing Boot Camp.
4: If there is a message saying "The disk can not be partitioned because verification failed" you should open Disk Utility to repair the disk. Then, re-open Boot Camp Assistant again.
Once you meet all requirements but it still got stuck at copying Windows files, continue to read the post to fix the issue.
Solution 1: Reset PRAM on Mac
This method worked for many Mac users when they are not able to copy Windows file to their USB drive through BootCamp. If you have not tried this trick yet, let give it a shot. Here is how to reset PRAM on your Mac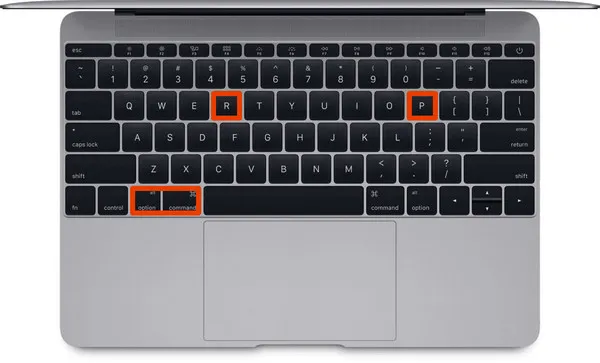 Power your Mac off. When turning it back on, quickly press and hold four key combination: Option+Command+P+R. After 15 seconds, release all the keys when your Mac seems to restart. When you hear the sound of the startup, wait for the second one and then release the keys. For T2 chip Macs, you need to let go of the keys after you see the Apple logo and it then disappears again.
Solution 2: Use Software to Fix Boot Camp Stuck at Copying Windows Files
If resetting PRAM does not help and Boot Camp still gets stuck at copying Windows files to your USB, you can use a software to create a bootable Windows USB installer. While there are alternatives for ISO creation, UUbyte ISO Editor is a superb toolkit with powerful features and easy-to-use interface. With this tool, making an Windows 10 USB flash drive is no longer a difficult task.
All you need is to install the tool on your Mac and take advantage the app. Once you know about UUByte ISO Editor on your Mac, follow these below to make a bootable USB flash drive without the need for Boot Camp.
Key Features of ISO Editor
Easily create Windows USB drive on Mac.
Fast ISO extraction.
Create a new ISO file from the original one.
User-friendly interface.
Step 1: Install UUByte ISO Editor on your Mac from the above link. It comes with free trial and Pro versions. Since you only create a bootable USB drive, so the free trial is already enough for you. The installation is not difficult. Just drag and drop the icon of UUByte into the Application folder.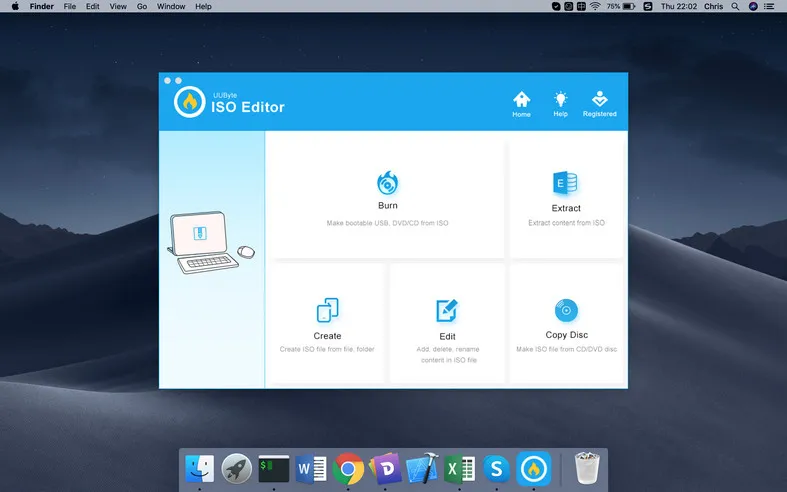 Step 2: In the App menu, click "Burn" option and browse to the folder storing your Windows 10 ISO file. Plug your USB drive into your Mac and wait for a few seconds so that the tool can recognize the USB.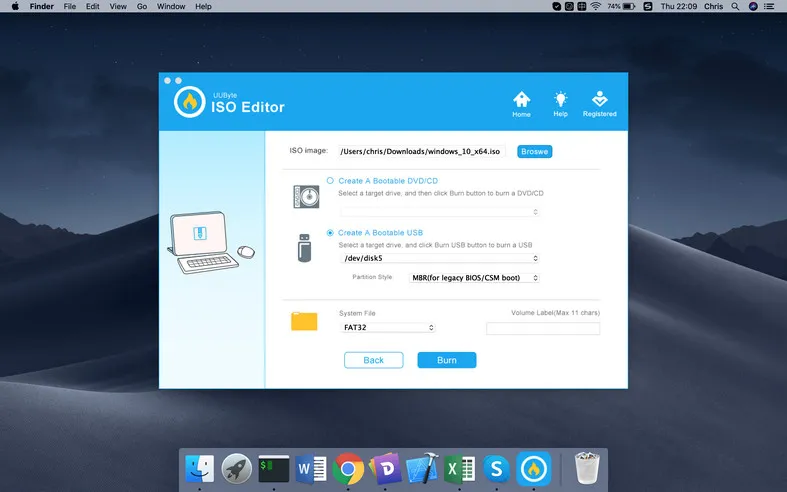 Step 3: Select the format of your USB as NTFS, type in a name in Volume label and click on "Burn". Wait for the app to complete the leftover task. After 15 minutes, there will be a message notifying that it has successfully copied Windows files to your USB drive and you can now use it to install Windows on Mac.
Closing Words
Performing a PRAM reset is a common way to fix being stuck at copying Windows Files in Boot Camp on Mac, but it's not totally effective. If possible, you should use UUByte ISO Editor as an alternative.