Microsoft released its official ISO to USB utility called Windows USB/DVD Download Tool after Windows 7 was publicly available. It has long been a favorite of Windows enthusiasts to create bootable Windows USB or DVD for system install or repair. It was originally created for the Windows 7 environment, but a lot of users have been creating Windows 8 and Windows 10 bootable media with the tool.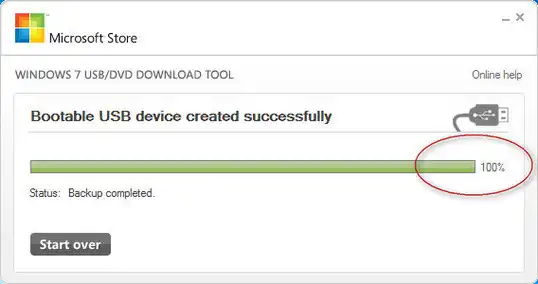 With Windows 10, however, the tool doesn't always act the way it should. For example, if you're trying to create bootable media for Windows 10 on another Windows 10 computer, it won't always work. That's because the tool wasn't designed to be used on a Windows 10 PC since Windows 10 has its own native ISO burning utility. As you can see from the below screen, the progress bar says 100% but it never finishes. Once you inserted the USB into the computer, it says no bootable device found. Luckily, there are several better alternatives that you can use for Windows 10 installations and on Windows 10 systems. Here are three such utilities.

Windows USB/DVD Download Tool Alternative #1: ImgBurn (Only for DVD)
ImgBurn is a comprehensive ISO creation and burning software with a lot of extra functionality. It was primarily designed for building DVD video disks, but it's actually a lot more than that. Apart from being able to build an image file to a disk, it can read a disk to ISO, burn an ISO file to DVD, check disc heath status and compare it with the original ISO, and so on. The biggest downside is that it might seem too complex for first-time users who have little experience with ISO files or OS installations. However, all it takes is a basic knowledge of the steps involved. Here, we show you how to create bootable Windows 10 media using ImgBurn.
Step 1: Download and install the ImgBurn program from its offical website.
Step 2: Insert a blank DVD disc into the computer and launch the application.
Step 3: Choose the option that says "Write image file to disc" and it will take you to the ISO burning window.
Step 4: Here, select your source file in the Source section, the DVD in the Destination section, and click on the icon on the bottom left of the window.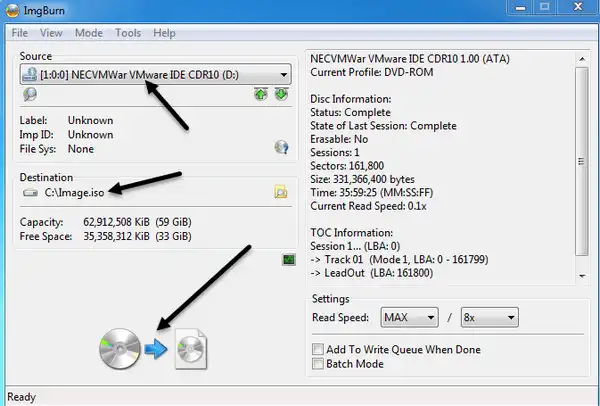 That's about it. Once the process is complete, you can eject your external media, which is now a Windows 10 installer. The only problem is that if you run into any trouble during the process, you'll have to trawl through the many forum posts looking for a solution. If you think that's too much of a hassle, you can try this next alternative, a trusted third-party utility for handling ISO files.
Cons:
No burning option for USB.
Tough Learning curve.
Out of date user interface.
Windows USB/DVD Download Tool Alternative #2: UUByte (USB & DVD)
There are a lot of positive things with UUByte ISO Editor because it is a full toolkit to create, edit and burn and extract content from ISO file; In addition. Unlike ImgBurn, it can burn ISO to USB as well as DVD. It also has the added advantage of having full technical support and regular updates to keep it compatible with every major new iteration of Windows 10.
Besides this, it also has a Mac version that works with the latest macOS 10.14 Mojave. But possibly the best aspects of the software are its reliability and ease-of-use. You don't need any experience with ISO burning or anything else. All you need to do is know how to use a computer. It's that simple. Here are the steps to burn an ISO file to a USB or DVD using UUByte ISO Editor:
Step 1: Make sure you download the software from the official website before you install it on your Mac or PC.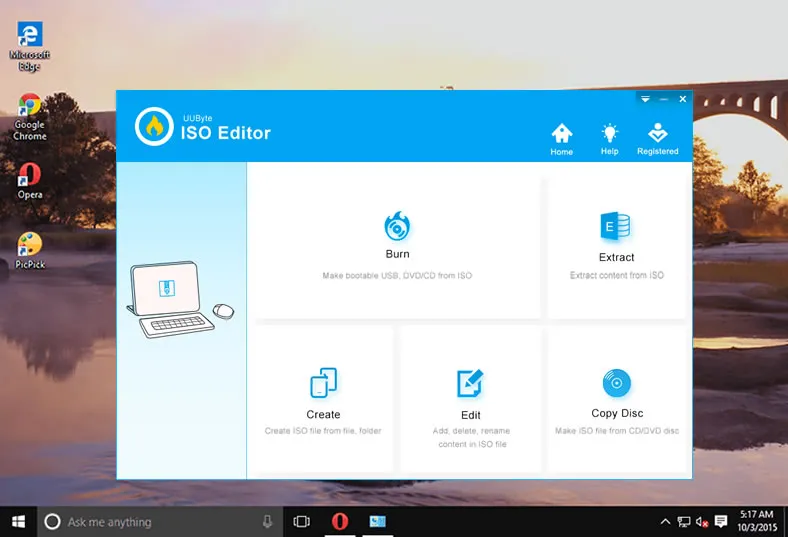 Step 2: Insert USB or DVD into the computer and launch the program, then choose the Burn option in the main window.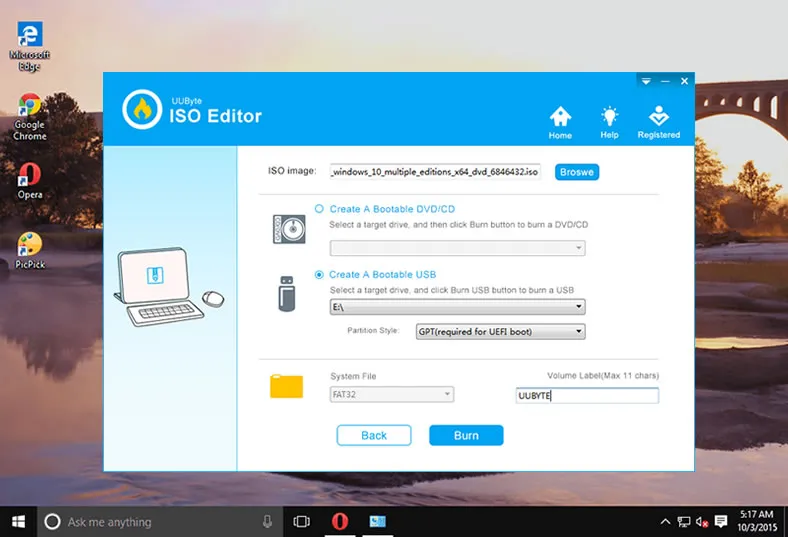 Step 3: Select the ISO image and the device to be used, and click on "Burn". Now the program starts to writing ISO image to the target device and you have to waite 5-10 minutes before the task ends.
That's exactly how easy it is to use this application. The default settings will be tailored depending on your ISO file and type of external media, and all you need to do is click a button to get the job done. Also, since it has so many different functions, it will probably be the best ISO utility that you have ever invested in.
Cons:
Not free .
Burn Windows ISO only.
Windows USB/DVD Download Tool Alternative #3: ISO to USB
This is a dedicated tool for creating bootable USB drives with ISO files, but it's not very popular since a lot of other tools have come to the market. It hasn't gone past version 1.1 so don't expect regular updates. However, it's a decent enough tool in a pinch, and it is available for both 32-bit and 64-bit Windows 10 architectures.
The usage is pretty much the same as most other tools. Download and install the software, insert your USB drive and launch Free ISO to USB. The good part is that it is laid out in an easy flow that shows you one step at time - Step 1 through Step 4, each on a separate window.
Unfortunately, there's no Mac version, and this tool doesn't really do anything else. However, it does a fairly solid job of burning ISO to USB to create bootable Windows 10 media. It also works with earlier versions of Windows, right back to Windows XP, in fact.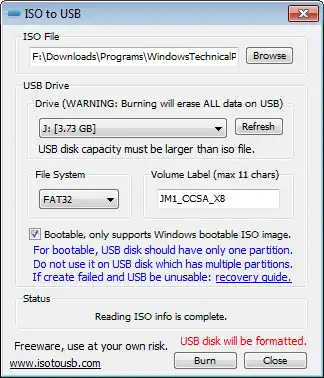 Cons:
Never update for years.
Not support DVD disc.
No UEFI booting support.
The Bottom Line
All of these are powerful ISO burning utilities in their own right, but UUByte ISO Editor is the preferred one because it's very simple to use and it has full technical support if you get stuck during a particular process. It also has the widest compatibility with Windows version and also different brands of USB drives and DVDs. All the major brands have been thoroughly tested prior to releasing the software, and enhancements are continually made to improve user experience. If you do a lot of work with disk images, this is probably the best option for you.