Usually, when a copy of Windows 10 is purchased from Microsoft online store, a physical DVD will be shipped to the buyer in default. You can use that DVD disc to install a valid copy of Windows 10 operating system. The problem is almost all modern computers don't have a DVD drive. The best part is you can make a bootable image (.iso) from that DVD so you can burn the ISO to USB stick or unpack the ISO and launch Windows installation wizard directly.
As you know that any file that ends in .iso is an exact copy of a disk (DVD). It's a virtual copy with the same file structure and the same data that contains in the DVD. And It is very simple to make a bootable iso image from DVD disc if you follow the right process. Please do remember it's not the same thing as simply copying the contents of a DVD to another file. In his article, we will discuss 4 ways through which you can create a bootable ISO image from installation DVD.
Method 1: Use InfraRecorder to Make Bootable Image from DVD
InfraRecorder is a free and multi-purpose disc burning utility developed for Windows users. It is 100% clean and without any adware, malware or bundles, which is a common routine for other similar products like ImgBurn. You can directly make a bootable ISO image from DVD disc by using this lightweight tool. Besides this well-known feature, it is also capable of burning ISO to DVD and creating data/audio/video disc. Plus, it supports more than 20 foreign languages in default.
Step 1: Download a portable version of InfraRecorder from Fosshub, a safe place to download free software without malware or adware.
Step 2: Decompress the .zip file and open infrarecorder.exe. All you have to do is click on the "Read Disc" option and insert the DVD from which you want to create the image file.
Step 3: On the next window select the source file (DVD) and the destination folder where you want the image file to be stored. The default destination is the Documents folder.
Step 4: Click on "OK" to start the process. Wait for a few minutes and a bootable iso image will be created and stored on the destination folder.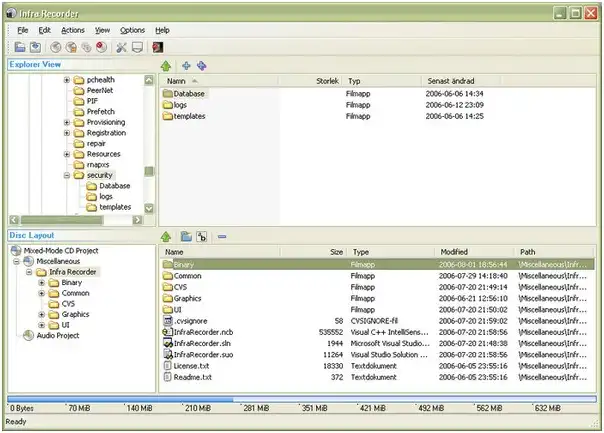 Creating bootable ISO image from DVD with InfraRecorder is super easy but it may not be working properly on Windows 10 as the latest update was two years ago. Plus, the user interface does not look shinny in modern design.
Method 2: Create Bootable Image from DVD via Free DVD to ISO Maker
Free DVD to ISO Maker is a free software to create ISO image from various sources. tool to create iso image from DVD and it's a completely free tool. It can create ISO image from both data DVD/CD and media DVD. It is very easy to use this software. Follow the steps below.
Step 1: Download and install Free DVD ISO Maker on a Windows PC.
Step 2: Open Free DVD ISO Maker application by double-clicking the desktop shortcut, now insert the CD/DVD from where you want to make the bootable iso image file and then select the CD/DVD device. Now click n the "Next" tab to continue.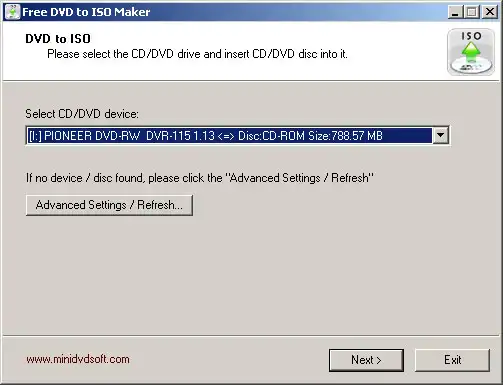 Step 3: On the next window click on the ".." tab select the output directory. Also select the tracks that you want to copy.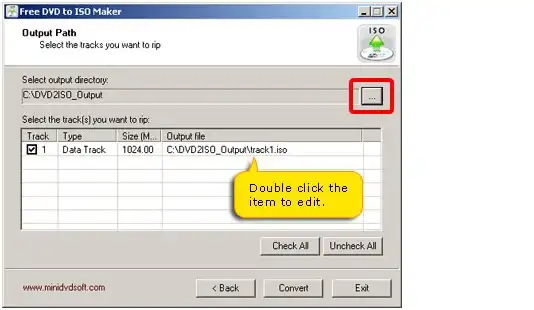 Step 4: That's it you are all set, go ahead and click on the "Convert" tab to start the process It will take a few minutes t complete the task.
It is a great free utility to make bootable ISO image from DVD and it doesn't take too much space on your hard disk. The process is fast and reliable. Make sure that you are downloading the latest version before you start using this software.
Method 3: Make Bootable Image from DVD Using BurnAware Free
BurnAware is a modern DVD burning software with elegant user interface. It has six unique features in Free version, which includes creating bootable ISO images from DVD or CD disc. It can also create data disc and copy content from one disc to another. Though it is free to use this program, it may silently install adware (Adware Antivirus Pro) during the installation process if you are not paying attention to the prompt.
Step 1 : Download free version of BurnAware and then install it on your Computer. Make sure decline the request to install Adware Antivirus Pro at the end of installation wizard.
Step 2: Open the software and select "Copy to ISO " from the welcome window. Next, select the DVD drive as your source folder and then select the destination folder where you want to save the iso file. Now click on "Save".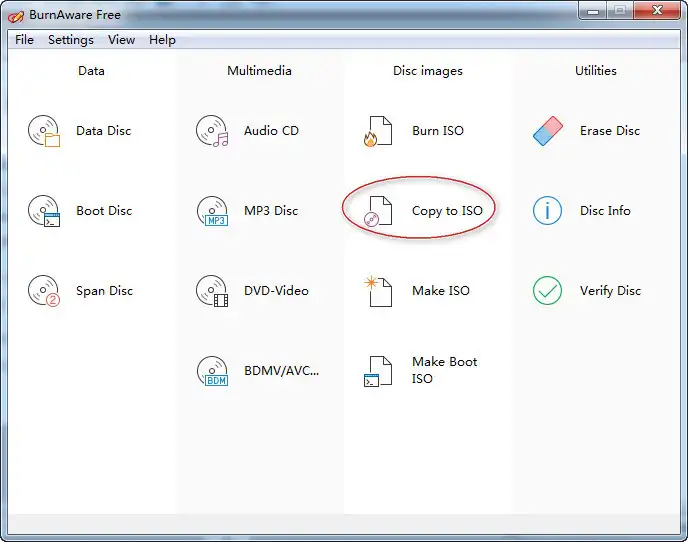 Step 3: Wait for the process to complete, you can see the progress in the progression bar. That's it you are done, when the process is completed you will see a pop up "Copy process completed successfully".
There are many limitations in Free version. You have to purchase a license to unlock the advanced features such as burning ISO images, extracting content from ISO or copying disc to disc.
Method 4: Make a Bootable ISO Image from DVD on Mac
If you have a Mac computer, the process is a lot simpler as you don't need any other additional apps. All iMac or MacBook has the Disk Utility application that will allow you to create bootable image files from any DVD. Follow the steps below to use this process.
Step 1: First you need to launch the program from the Utility folder you can do that by pressing Command + Spacebar and type in Disk Utility.
Step 2: Go to File> New Image> Image from DVD Drive. A window will pop up asking you to specify the name and location of the image file. Select the folder and then click on "Save".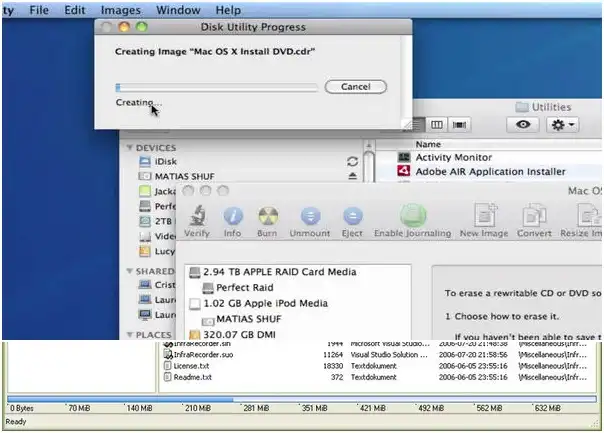 Step 3: A CDR (.cdr) image file will be created. Next, you have to convert it to an ISO file to use it on a Windows machine. Go Terminal and type the command:
hdiutil convert ~/Desktop/GBMB.cdr -format UDTO -o ~/Desktop/GBMB.iso
Closing Words
Above mentioned are four of the best methods you can use to make a bootable ISO image from DVD disc. Remember there is plenty of free software available in the market that claims to do the job. Before using them make sure that they serve the purpose. Creating the right ISO image is very important as a faulty .iso image can easily destroy your system so always download from the official sources. You should also keep in mind that free software their limitations.