IMG is a popular file format of bootable disk image being widely used for distribution of Unix-based operating system, such as FreeBSD, Raspberry Pi OS. In addition, img file serves as the default disk image for mounting or unmounting file system/CD/DVD on older Mac models . Apple officially discontinued the use of e IMG file and adopts DMG format on its Mac machines.

However, most of image burning software do not support .img file, so you have to convert .img to .iso, a more popular disk image format than .img. If you need to do this, thenwe are going to show you how to convert IMG to ISO in the section below.
IMG to ISO: Simple Way to Convert IMG to ISO on Windows PC
IMG to ISO is an ultra simple utility for converting .img file to .iso. This dedicated app has only one core function and it is for IMG to ISO conversion without damaging original data. The best part is that it is completely free (no subscription plan and no hidden fees). The process is pretty simple as it basically involves changing your file extension, which takes several minutes.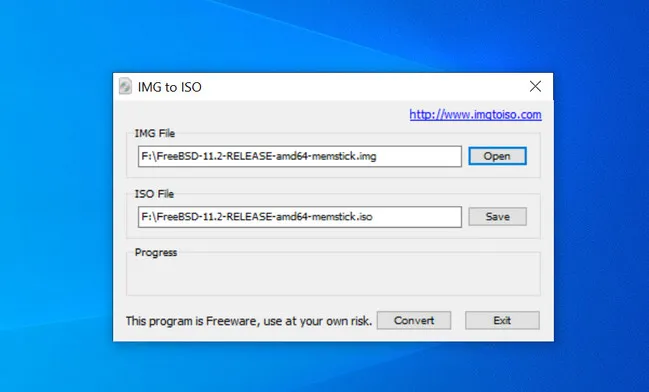 Step 1: Download it from here and install the tool on your machine, and then launch it.
Step 2: From its main menu, click on Open tab to locate IMG file. After that, hit the Save option to select where you want to save the converted ISO image file.
Step 3: Once you are done, hit the Convert button at the bottom right corner of the main interface. The tool will start converting your file. This process might take several minutes depending how large the .img file is.
In one word, this is one of the best free tools if you want to convert an IMG file to ISO. It's fast and easy to use. However, the conversion technology is based on Microsoft's Virtual Hard Disk so not all img files will be converted successfully. And sometimes, you may encounter such an error: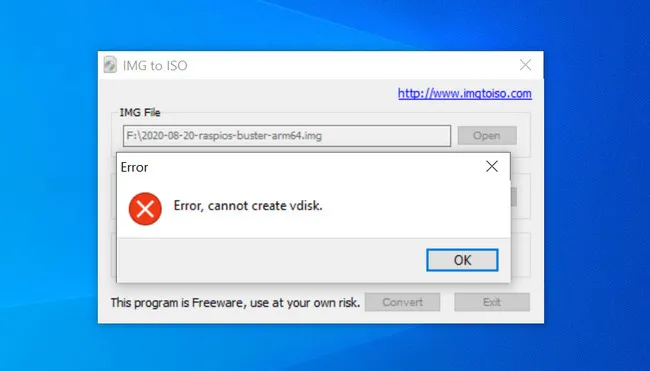 If it was the case, then check out the second recommendation in this post. What's more, IMG 2 ISO only works on Windows systems so if you now own a Mac, then you are out of luck. It also lacks some advanced features found in professional tools.
OSFMount: Advanced Tool to Mount Disk Image and Convert IMG to ISO
OSFMount is another free but advanced tool for converting disk image between different formats, such as IMG, ISO, BIN, VMDK, etc.. It comes with a lot more features when compared to IMG 2 ISO, including the ability to create virtual disks, generate image files, and mount new image files.

It features an intuitive user interface and is very easy to use. However, one major drawback is that it supports only Windows and there is no word on a Mac version in the future. Here are the steps on how to mount IMG as virtual disk and convert it to ISO afterwards.
Step 1: Download OSMount from official website and then run it as an administrator.
Step 2: Now, click on Mount new... and then browse IMG file, then proceed with hitting the Next button.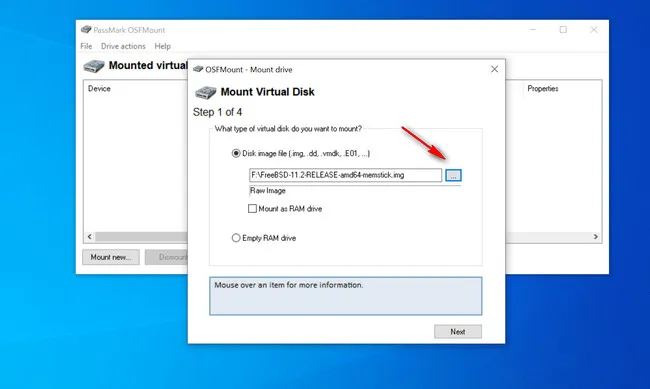 Step 3: On the next window, you should see all the content and partitions inside this image file. In this case, check the box next to the Mount entire image as virtual disk option.
Step 4: In the next screen, you do not need to change anything. Just leave the settings by default and hit the Mount button.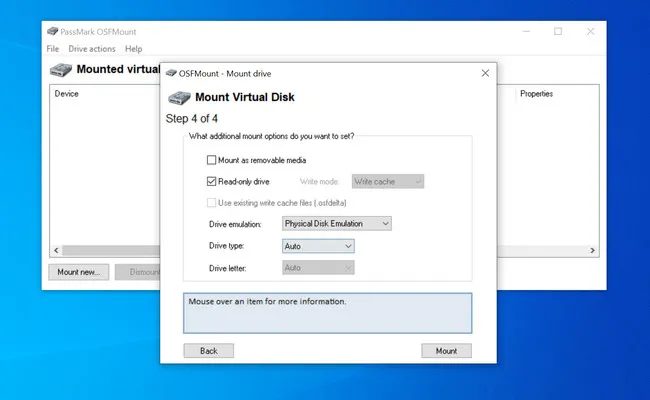 Step 5: Next up, right click on the device and select Save to image file..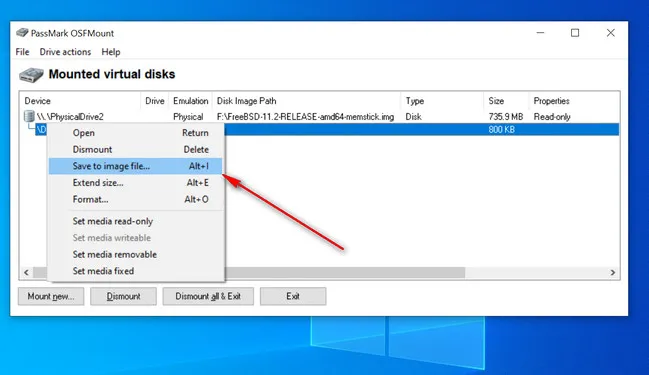 Step 6: Now, select ISO as target file type and give it a name. The tool will start converting .img to .iso file.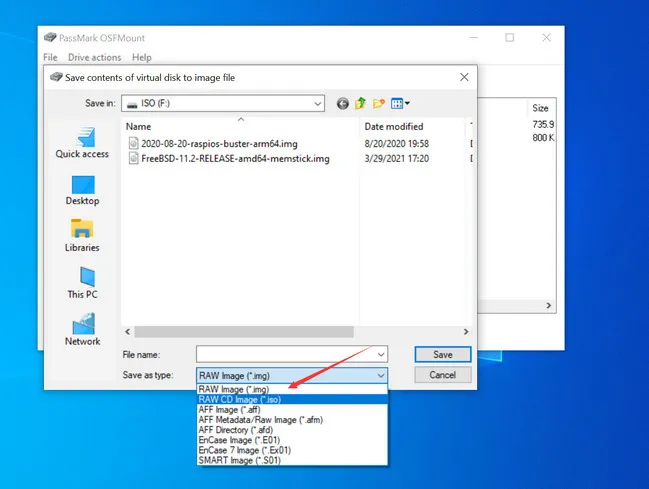 Step 7: Wait for a couple of minutes and it will see a pop-up window, indicating the conversion was completed successfully.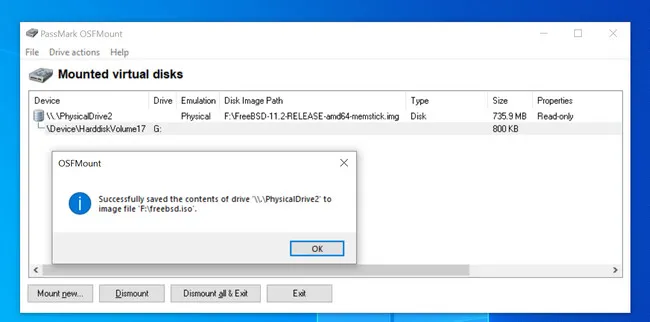 OSFMount is one of the best tools for converting an IMG file to ISO. It is completely free and won't require you to pay a cent. However, there are still some performance issues during the process, as it might stop working in Windows 10. The future updates will fix this. If you are looking for a third-party tool for converting an IMG file to ISO on Windows, OSFMount is good to go.
iat for Mac: Easily Convert .img to .iso on Mac
IAT for Mac is a command line based open-source tool that allows you to convert many types of CD-ROM images into ISO (ISO9660). It supports all macOS versions, including the latest Big Sur. However, the process of installing it on your Mac machine is not easy as it takes more steps. No worries, we will cover that in the section below.
Step 1: Open Terminal on your Mac and then run the following command and press the Enter key.
ruby -e "$(curl -fsSL https://raw.githubusercontent.com/Homebrew/install/master/install)"
Step 2: You will be prompted to enter login password to proceed and then hit the Enter.
Step 3: Now run brew install iat from Terminal app to install iat on your Mac. Once it is done, open it and let's proceed with initiating the conversion.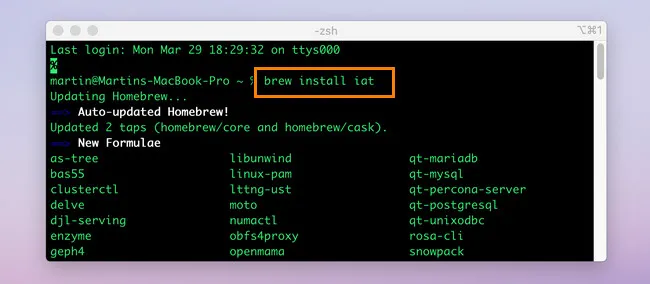 Step 4: From the Terminal, run this command: iat -i original.img -o converted.iso. Make sure you replace file.img with the name of origin img file.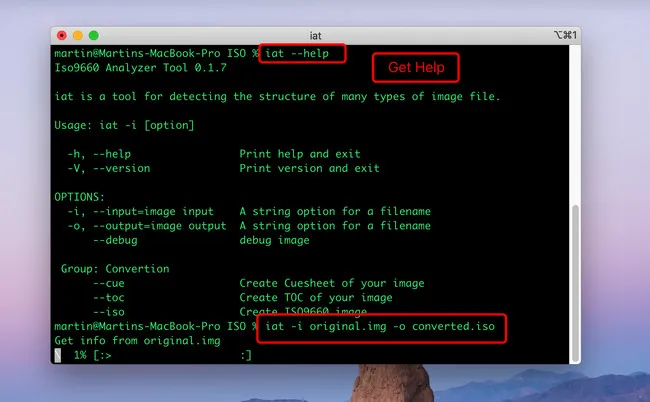 Step 5: Once it is done, close Terminal. However, you have to wait a bit longer for this time as the conversation speed is slower than Windows apps. If it shows an error message, try entering the command again and run it.
The Bottom Line
Converting IMG to ISO has become much easier than before, as there are many amazing software out there. However, make sure you fall for a trusted tool. If you are looking for the best tool for converting IMG file to ISO on both Mac and Windows, we recommend you try all of our methods listed above.