We talk about a lot of new version of macOS, like Big Sur or Catalina, which is now packed with many amazing features. However, they need to more advanced hardware to run the OS smoothly. If you are using an old model of Mac computer, High Sierra is still the best choice if it was not eligible for upgrading to Catalina or Big Sur.
Currently, Apple only offers High Serria Installer app from Mac App Store. This means you can only create a bootable macOS USB on Mac. It could be a problem if you are trying to build a hackintosh on Windows PC. You need macOS High Serria this way. Don't worry, we will give you the result in this article.
Hardware Requirement of macOS High Serria
Before downloading macOS High Serria DMG file, it is crucial to know what kind of hardware specification it requires. It is useless and waste of time if the model was not matched. Please check out the list of Mac models that can run macOS High Serria without any problem.
MacBook Pro in mid 2010 or later.
MacBook in late 2009 or later.
MacBook Air in late 2010 or later.
Mac mini in mid 2010 or later.
iMac in late 2009 or later
However, if you want to run macOS High Serria from PC, the CPU should Intel Core i5 and above; RAM should be more than 4GB and free disk space should be 50GB.
Direct Download Link of macOS High Serria DMG File
Below is a set of verified download links for High Serria (macOS 10.13). Click the link one by one and find the best site where gives you the fatest download speed. In addition, some of the download sites requires account login. So you may need to register a new account before download starts.
macOS High Sierra 10.13.6 DMG Download: https://www.mediafire.com/folder/5dvx88
macOS High Sierra 10.13.1 DMG Download: https://sundryfiles.com/8zr
macOS High Sierra 10.13.6 DMG Download (Torrent): https://mactorrents.io/macos-high-sierra-10-13-6-build-17g65/
macOS High Sierra 10.13 DMG Download (for Hackintosh): https://mega.nz/file/lnRQGaCA
macOS High Sierra 10.13.6 ISO Download: https://sundryfiles.com/9tz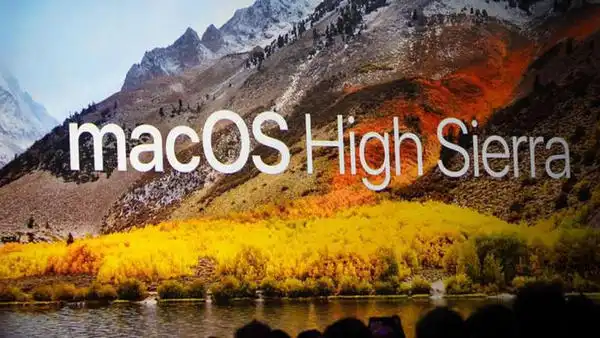 After the installation .dmg file is downloaded, you need to burn the dmg file to USB in order to make it bootable. For Windows users, please check out this detailed guide for making bootable macOS USB from DMG. For Mac user, please visit this page instead.
More reading: DMG Download link for macOS Big Sur, Catalina and Mojave.
Download macOS High Serria Installer App from Mac App Store
You can get High Sierra dmg from the Apple Store, but you will have to recreate the dmg files as all the files will be in the scattered form and if you are lucky enough then you can get the complete version of High Sierra from the Apple store or else you will get only 19 MB files, means they are scattered and to recreate the same, you will have to perform few tasks. So, let's begin the journey.
p.s High Serria Install app won't appear in result page when you are trying to search 'High Serria' in Mac App Store.
Step 1: Open a web browser on your Mac and click this link.
Step 2: A message pops up and asks you to open the link in Mac App Store. Please grant the permission.
Step 3: Now, you will get to the details page of High Serria app and click the Get button to start downloading the installer app (5.2GB).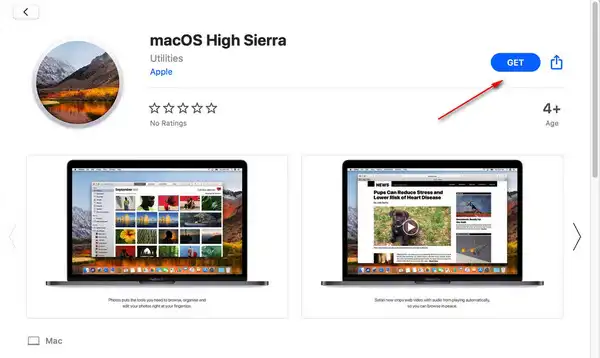 Step 4: Once the progress id completed, an app called Install macOS High Serria appears in Application folder.
Step 5: Now, follow steps in Part 6 of this guide to make a bootable macOS High Serria USB by using Terminal app.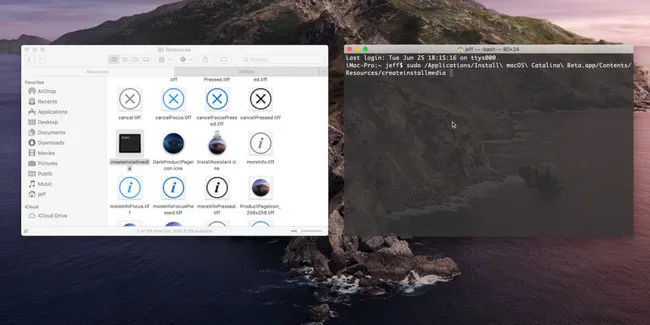 Download macOS High Sierra Using Dosdude Patcher
As stated earlier, Apple does not offer the full version of High Sierra and it provides only 19MB update file and it is beneficial for you when you have High Sierra. So, to get the same, you will have to go with Mac OS High Sierra Patcher. This tool will fulfil your desire and you can easily access the OS on your Mac machine via this application. Now, follow the steps listed below to create a bootable High Sierra USB drive.
Step 1: Visit the site listed below to download macOS High Sierra Patcher: http://dosdude1.com/highsierra/
Step 2: After installing the patcher on your machine, launch it. On the home page, you will get few tabs at the top interface, click on 'Tools', and then select 'Download macOS High Sierra' from the list.

Step 3: Thereafter, a pop-up window will open and it will ask for the confirmation of the action as the file size is 5GB and to download the same, you must have a strong internet connection. Just click on the 'Yes' button.
Step 4: Now, select the location where you want to download the High Sierra app. Soon, the download will start and once it is completed, you will get the confirmation message.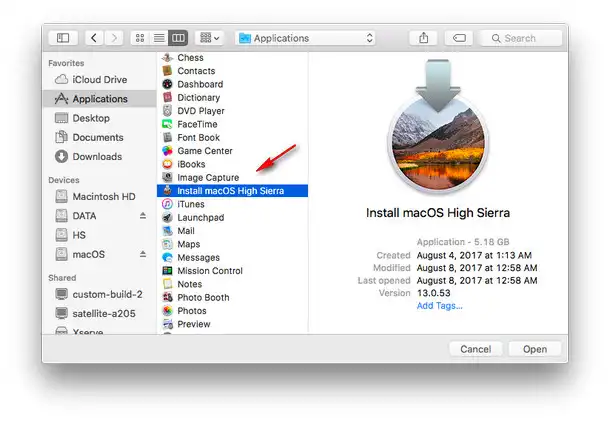 Step 5: After the completion of the download process, a pop-up window will open asking you to create a patch of the file, click on the 'Not now' button. That's it; you are all done and now, you can locate your downloaded file and can install macOS High Serria on your mac.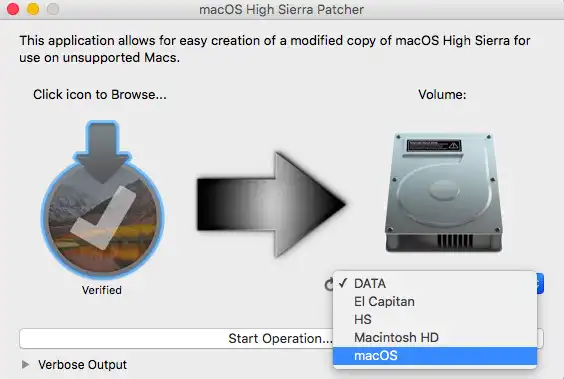 The macOS High Sierra Patcher, is designed for all the mac users. The file accessed by this tool is directly from Apple server, so you will get a valid macOS installer for sure. Moreover, the tool is completely free and no ads or adware within the app..
Summary
We have list a couple of ways to help you download macOS High Sierra DMG file as well as how to create a bootable USB from it. All of them are still working till the time we are writing this post. And we recommend downloading dmg file as it works on Windows PC and Mac. The rest of methods can be only done on a Mac computer.