Big Sur is the next generation of Apple macOS. From the WWDC keynote, we can see Big Sur is loaded with many new features that are not available in macOS Catalina. So many users want to upgrade their Mac to Big Sur. However, it is still in beta testing and only the Apple Developers have access to the Beta version.
If you want to experience those new features on macOS Big Sur, you will get to know the step-by-step process to download macOS Big Sur on your Mac in this guide. To be noted, this is not the official way to do that and it could be risky. Please backup your Mac before installing Big Sur.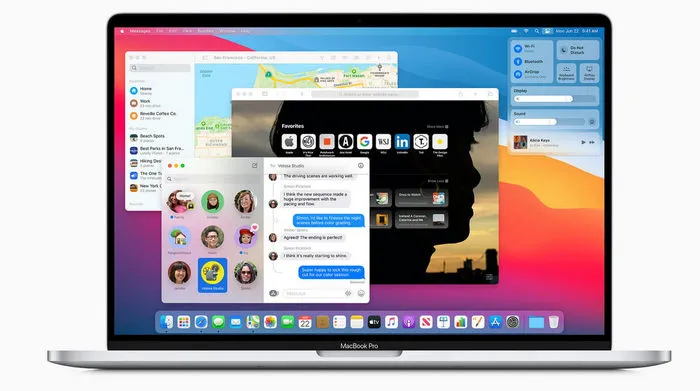 Part 1: How to Download macOS Big Sur DMG File
There are two types of macOS installer. The one that is pulished by Apple is via an install app, called Install macOS Big Sur. And it is distributed via Mac App store. However, if you want to install macOS Big Sur on another Mac, build a hackintosh, test on a virtual machine or not able to get the install app via app, then the other option is via DMG file, which packs all macOS installation files into a single archive. This is more popular choice if you want to create a bootable macOS Installer on a non-Mac computers.
Currently, Apple does not publish the dmg version of macOS Big Sur. Some of the developer did the job and release the macOS Big Sur dmg file for download. And you don't need to create an Apple developer account for accessing this beta version.
macOS Big Sur DMG Download (11.1.1): Link 1 Link 2 Link3
macOS Big Sur DMG Download (11.3.1): Link 1 Link 2
macOS Big Sur DMG Download (11.5.1): Link 1
macOS Big Sur ISO Download for Virtual Machine: Link 1 Link 2
macOS Big Sur CDR Direct Download: Link 1 Link 2
Reminder: After downloading the dmg file, you should burn the dmg file to a USB. This tutorial will help you create a bootable macOS Big Sur USB installer in three simple steps.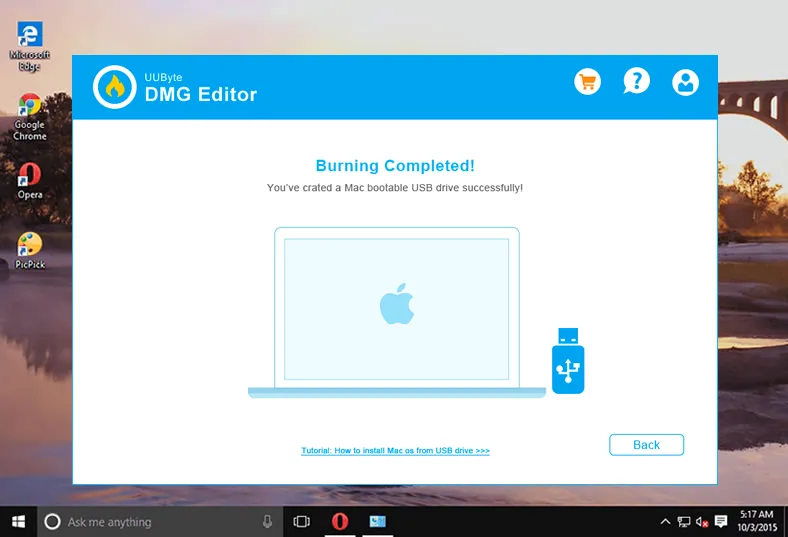 Part 2: Download macOS Big Sur Installer App from App Store
Apart from the DMG File, you can also download Big Sur Install.app file from official Apple Store. For that, you have to wait for some time before macOS Big Sur publicly available. Apple says it will be this fall. You can follow the steps given below.
Step 1: Open Launchpad on your Mac and click the App Store icon.
Step 2: After opening the Apple Store, click on the Search icon. And then type 'Big Sur' and hit the return key.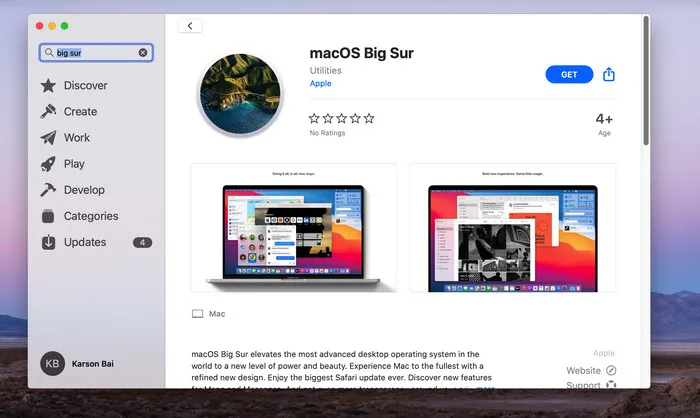 Step 3: The screen will go to Big Sur app page and you need to click the Get button to download macOS Big Sur installer app. That's it. Now you will get the install.app file downloaded in your system.
Step 4: You will see a progress bar for the downloading task in LanuchPad and this will take around 30 minutes because the file is too large.
Step 5: Once the download is completed, go to Application folder and locate an app called Install macOS Big Sur. Double click it to start the installation process.
Following the process, you can easily download the Big Sur macOS from Apple Store. It may take time that really depends on the internet speed to get the files.
Part 3: How to Download macOS Big Sur Public Beta
Sadly, Big Sur is available for developer only. And you need to have an Apple Developer account for that. After that, you can download macOS Big Sur Beta from Apple official website to update current macOS system to Big Sur if the hardware were qualified for upgrade.
Note: This trick is only working on Mac computers.
Step 1: Go the macOS Developer section by visiting this link (developer.apple.com/macos/).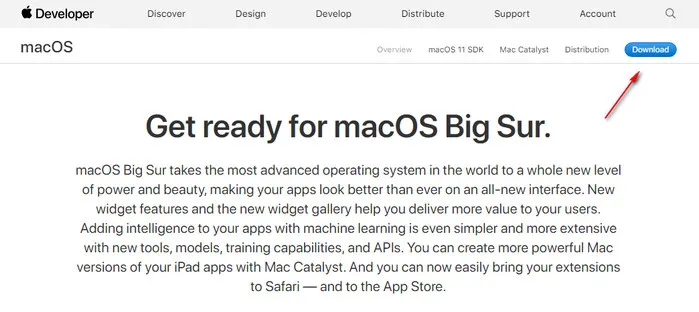 Step 2: Now click on the Download button at the upper right corner on the page. It will open the sign-in page. And here you will have to provide Apple ID and password to go inside.
Step 3: You will see the Install Profile option after sign-in. Just click on that. After that, it will start to download macOS Beta Access Utility automatically.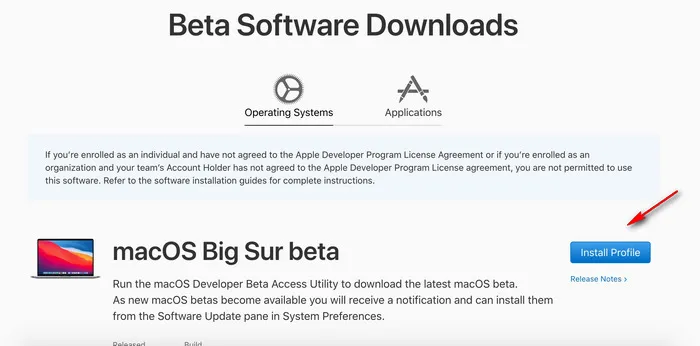 Step 4: Now go to the download folder on your Mac. And then click twice on macOSDeveloperBetaAccessutility.pkg installer to run the setup.
Step 5: Further, your system will start searching for the latest OS update. And then will prompt you to Update. Just go with the option to finish the process.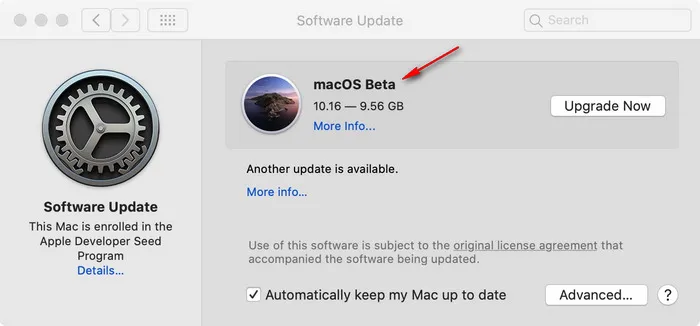 As the OS file is larger than 10GB, it may take time to download the Big Sur OS file. So make sure that your system is connected with a high-speed wi-fi internet or broadband to download the file without losing any data.
Conclusion
We would recommend you to go through the first method to download Big Sur Mac DMG file directly. It is a straightforward process and you can do it on Windows, Mac, even Linux machine.The second method must be followed only if you don't have access to Apple Developer account. Because sometimes, bypassing the genuine way may lead you to face some harm in your system. The third method for downloading Big Sur OS from Apple Store is also good but more convenient is the first one.