In the digital world, many operating systems are available for the users and a lot of people want to taste the essence of different operating systems on their computer. Some of the most noticeable ones are Windows, macOS and Linux. So, if you are on the same list and want to give a try on Mac OS, , then few tools will help you and the prime one is TransMac.
What is TransMac?
TransMac is a smart application developed by ACUTE Systems that has the potential to read and write DMG file (Mac disk image) on a computer. Through TransMac you can access Mac-formatted files and drives on Windows and thus it reduces the gap between the two major operating systems. It just acts like a fie explorer that allows you to move the file from one place to another. The supported Mac disks are hard drives, removable drives, CD/DVD, and virtual drives.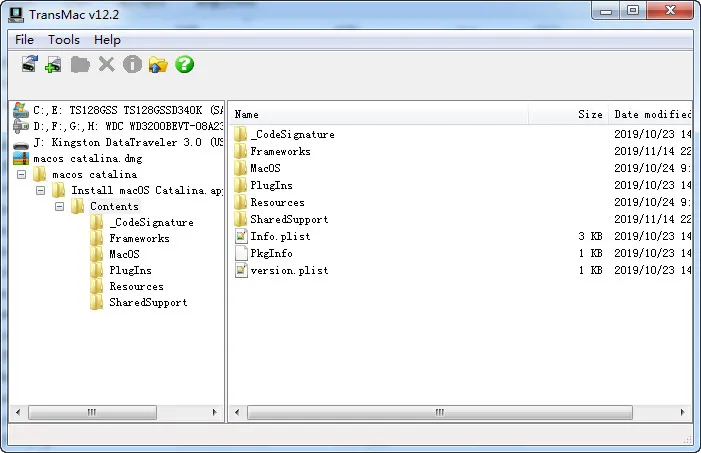 Can You Run TransMac on a Mac Computer?
Unfortunately, TransMac is not a cross-platform application and it can only run on Windows based machines. Although many users asked the company to develop the Mac version of TransMac, it is still not available on its official website and no news about it. This means you cannot use TransMac on a Mac computer yet. So it is a big pity as it is one of the best programs for dealing with DMG files.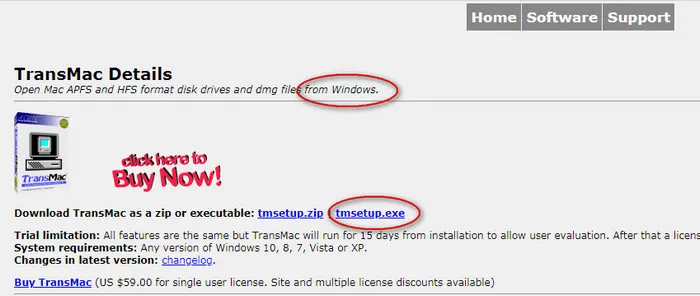 So how to create a bootable USB from DMG file on Mac? Is there any alternative to TransMac? The anwser is a big Yes.
UUByte DMG Editor - Easily Create Bootable USB from DMG on Mac
UUByte DMG Editor is a cross-platform software that works on Windows and macOS. As its name implies, it is a special utility for handing DMG files. Currently, it is the best program available to replace TransMac on macOS. The tool is very effective and it supports all the versions of Mac and Windows operating systems. It can make bootable USB from DMG files and burn multiple file-formats on USB, including .iso, .bin, .img, .raw and many more. The best part is, with a few clicks your job will be done. Want to see how?
Step 1:

Install UUByte DMG Editor on Mac and Insert USB Drive

Download the Mac version of UUByte DMG Editor and the direct download link is listed above. Once you have installed UUByte on Mac, open the application and insert a USB drive.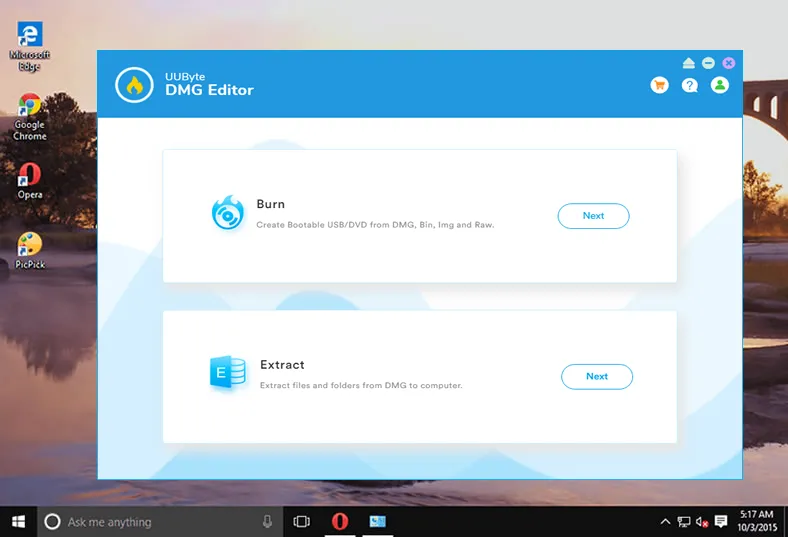 Step 2:

Import DMG File

On the home screen of the application, you will get a few options, click on 'Burn'. Another window will open and you need to upload the .dmg file by clicking on the 'Browse' button. Make sure that your USB drive is showing in the respective column.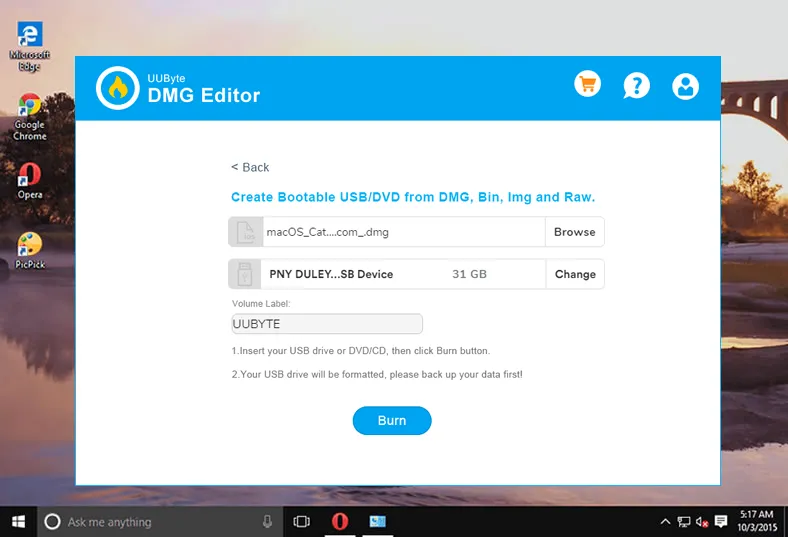 Step 3:

Make Bootable USB from DMG File

Further, click on the 'Burn' button to start the dmg to usb burning process. Within 20 minutes, a bootable USB drive will be ready to use and you can see the status in the progress bar.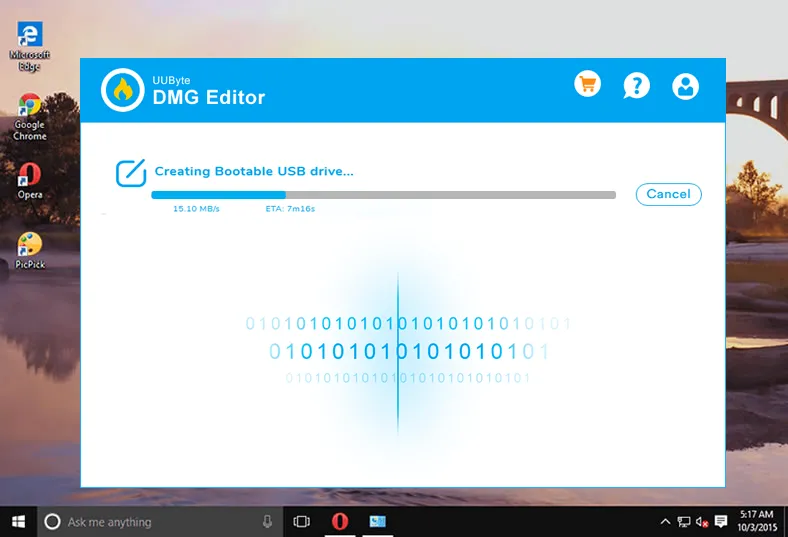 Step 4:

Use Bootable USB Drive

After the completion of the burning process, you will get the successful message on the screen and now you can eject the USB drive. That's it and you can use the USB drive for OS installation.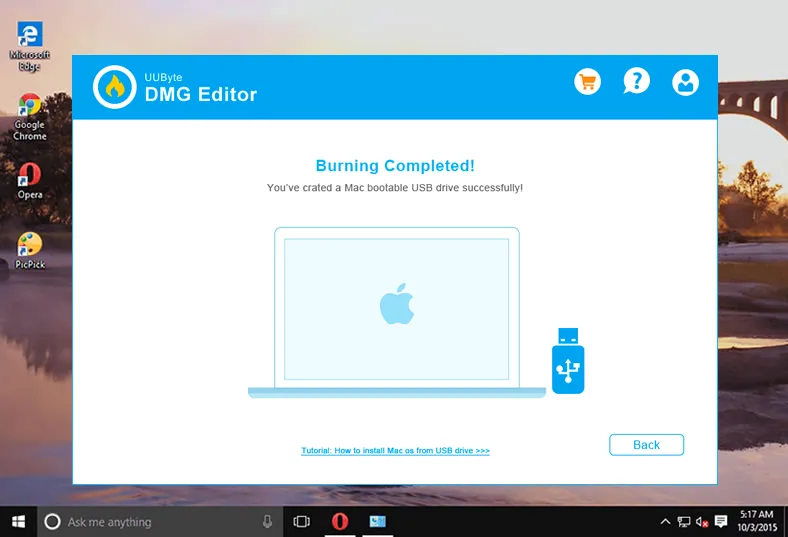 UUByte DMG Editor offers a simple interface that enables the users to perform the task smoothly. Most of the major operation is done by this tool and you only need to upload the respective dmg file and follow the above instructions.
Conclusion
TransMac is an excellent program but it does not have a Mac version yet. Fortunately, UUByte DMG Editor is a great alternative to TransMac and you can use this effective app on Mac for creating bootable USB from DMG or extracting content from DMG file. It also supports the latest versions of macOS and Windows OS. In addition, it can burn 10+ types of file to USB.