Update: For M1 Mac, please read our M1 Mac user guide instead.
This is the online portal that demonstrates how to use our BitLocker Geeker software to read and write an encrypted BitLocker drive on Mac. Please follow the steps carefully!
Step 1: Download and Install BitLocker Geeker on Mac
Click the download button at the upper right corner and follow the screen prompt to install UUByte BitLocker Geeker on your Mac. During the installation process, you need to input the user password to grant permission to the app.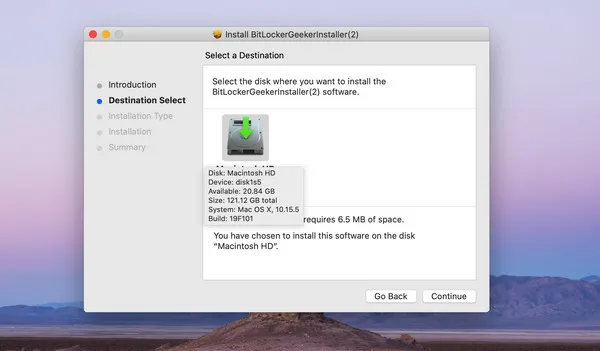 Note: At the end of this process, the installation wizard will ask you if keep or delete the installation file, please select Keep.
Step 2: Grant Full Disk Access to BitLocker Geeker App (Optional)
On macOS Catalina and later, it is mandatory to enable Full Disk Access permission for BitLocker Geeker app.
First, Open System Preferences and locate Security & Privacy on the panel.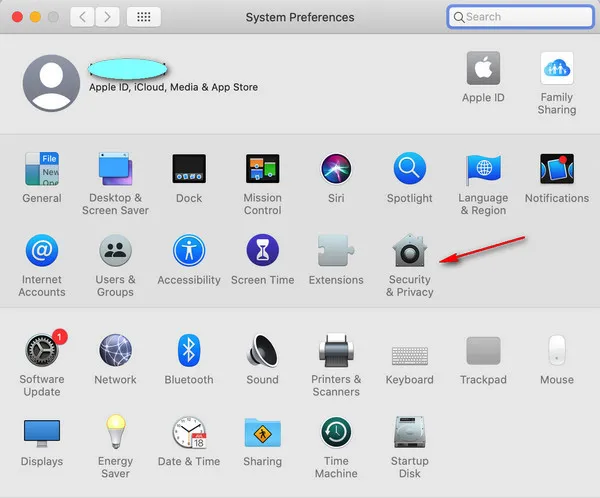 Click the padlock at the left bottom and input password to unlock it.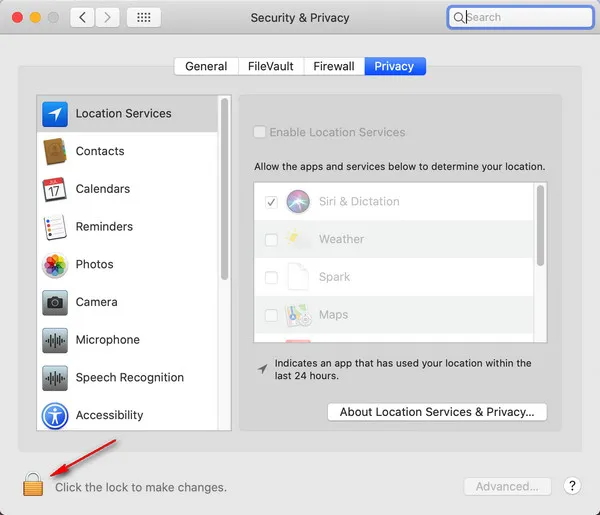 Scroll down the items at the left section and find Full Disk Access option. From the right side, click the + symbol to add BitLocker Geeker app to it.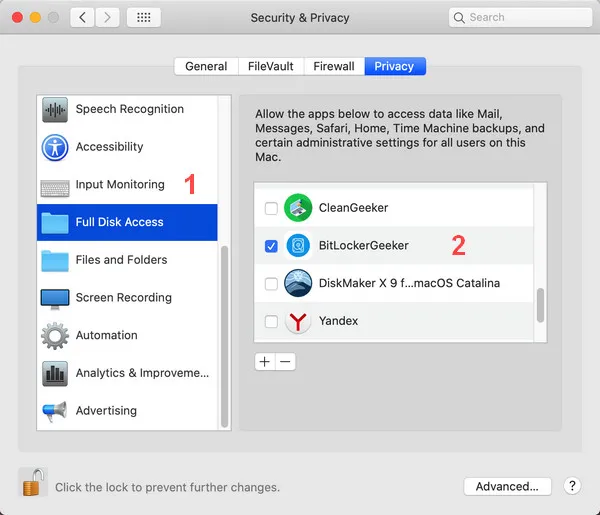 Step 3: Insert BitLocker Encrypted USB Drive into Mac
When a BitLocker encrypted USB drive is connected to Mac via USB port, you will see the following message within a few seconds. In here, you should click Ignore option at this time. The Initialize option will format the drive and Eject option will unmounts the drive.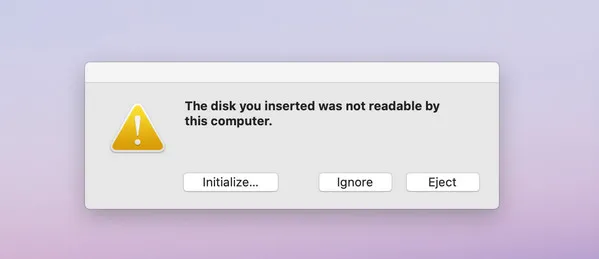 Step 4: Mount BitLocker Drive for Reading and Writing
Open BitLocker Geeker app on your Mac and you will see several disks being displayed on the welcome screen.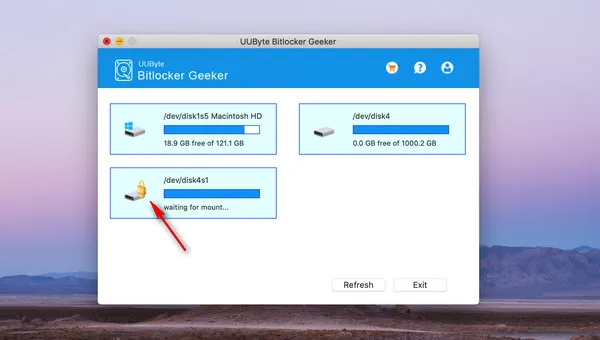 Click the drive name with a lock icon and input BitLocker password. After that, click Mount button to open this BitLocker drive.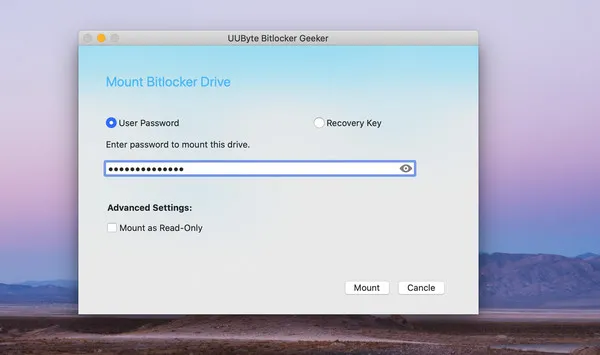 Wait a few seconds and you will see a pop-up window that shows up all files and folders in BitLocker drive.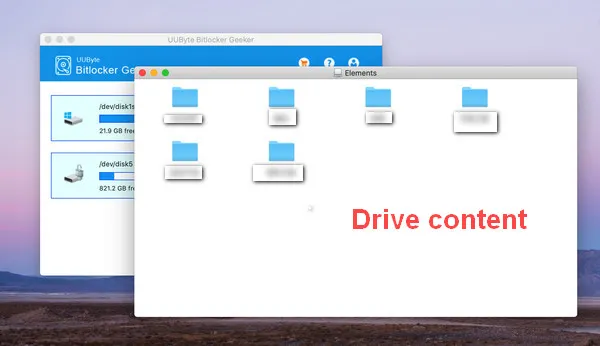 Now, you can copy/paste files from BitLocker drive to Mac or from Mac to BitLocker drive.
Step 4: Unmount BitLocker Drive on Mac
Once you finished reading or writing operation with target BitLocker drive, you should unmount the drive for safety reason.
Launch BitLocker Geeker and right click the drive name. Then choose unmount to eject the drive from Mac.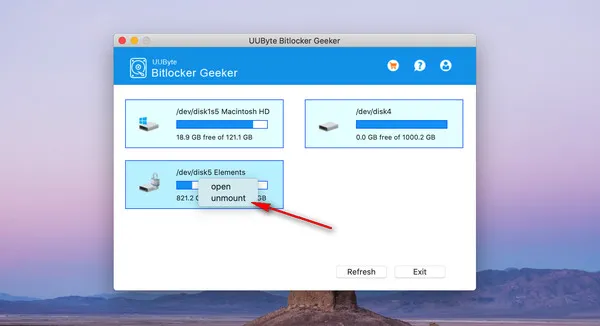 Summary:
The above is a complete tutorial for using our BitLocker Geeker app on Mac. If you have any question, please check out FAQ page or contact us via Email. We will reply as soon as possible.