macOS 12 Monterey, predecessor of Big Sur, was introduced by Apple at WWDC 2021 conference. A few of major enhancements are added to the new version, including Safari, Shortcuts app, Low Power Mode and Universal Control.
For app developers and crazy fans, it is time to upgrade your Mac to macOS 12 Monterey. Unfortunately, the public release of macOS Monterey is not available until this fall. This means you have to do some extra effort to download and try macOS 12 Monterey beta.
A List of Mac Devices Supported by macOS Monterey
Not all Macs are eligible for macOS 12 upgrade even the ones that are running macOS Big Sur currently. The upgrade process will fail for sure if the Mac was not supported by macOS Monterey official. Here is a list of official supported Mac devices:
MacBook Pro (2015 and later)
MacBook (2016 and later)
MacBook Air (2015 and later)
iMac (2015 and later)
Mac Mini (2014 and later)
Mac Pro (2013 and later)
You can check your Mac model name from About This Mac by clicking the Apple logo at upper right corner.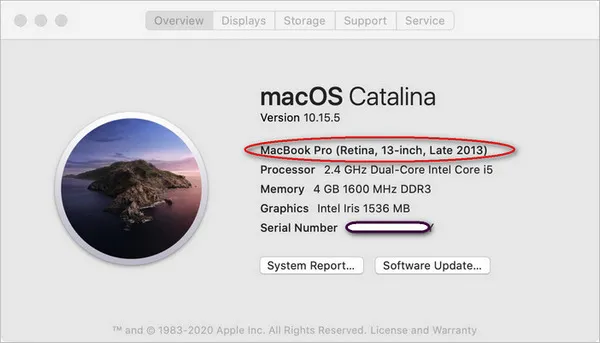 [Updated] Easy Method to Download macOS 12 Monterey Beta
Recently, we found out a new app called MDS that is capable of downloading macOS 12 Beta without the need to be enrolled in Apple Beta Software program. The steps are much less and more straightforward. So we update this post and move this method in front of the common one, where you can see from various websites.
Please download MDS app from Twocanoes software. Unpack the MDS dmg file and drag the application icon into Application folder. After that, open this app from Launchpad.
Now, take a look at the sidebar from MDS app and click Download macOS menu. After that, select DeveloperSeed beside Catalog tab. Wait a minute and all macOS releases including Beta will be shown on the screen.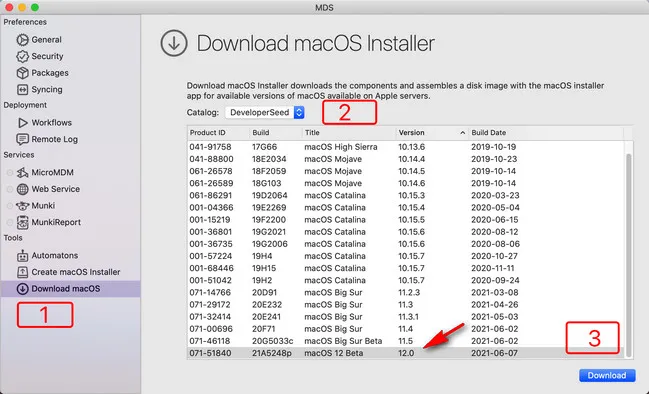 Scoll down the window and choose macOS 12 Beta from the list. Finally, click Download button and choose a location to save the file. Afert that, the download process will start and you have to wait for the task to be done.
This approach is much easier than the one we are going to share in below section. However, if MDS could not help, then please try the following method instead, which is 100% working.
The Official Method for Downloading macOS Monterey Public Beta
Step 1:

Backup Your Mac

Beta software is unstable and may have potential bugs and errors. And there is no reason to risk your data during the upgrade process. So it is very important to take a full backup of important data on your Mac. You can complete this task with Mac data backup software (stock Time Machine for example) or copy the data to external device manually.
Step 2:

Enroll Apple Beta Software Program

To get public beta of macOS software, you have to enroll the Mac into Apple Beta Software Program first, which will push beta release to your Mac when a new version is available.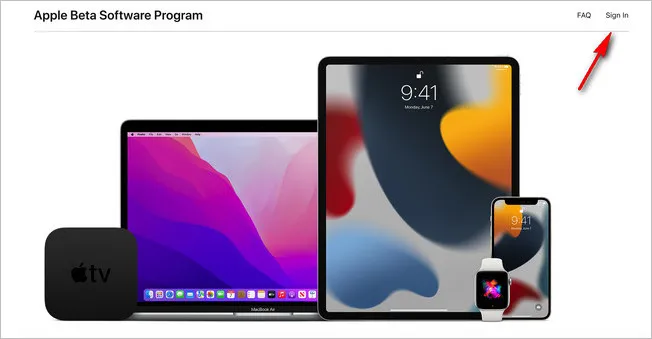 Please go to Apple Beta Software Program page (https://beta.apple.com/sp/betaprogram/) and sign in with Apple ID. You will be redirected to a guide page afterward. Now, click Enroll Your Devices tab on top menu.

Step 3:

Install macOS Beta Access Utility App

From the Enroll page, scroll down the content and download the macOS Public Beta Access Utility.

Double click the dmg file and follow the instructions to install this utility on your Mac. Once the installation process is completed, Software Update app will be loaded automatically. After that, it will find and list the latest macOS update.

Step 4:

Download and macOS Monterey

If your Mac is on official support list of macOS 12, then you will see the macOS Monterey upgrade option. Please click Upgrade Now button to start downloading macOS Monterey from Apple Server.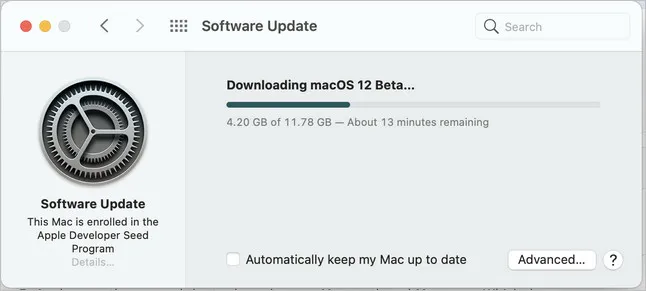 Step 4:

Upgrade Your Mac to macOS Monterey

Once the download process is finished, you will find a Install macOS Monterey Beta app in Application folder. Please click the app name to start installing macOS 12 on your Mac. This will take some time. Please be patient.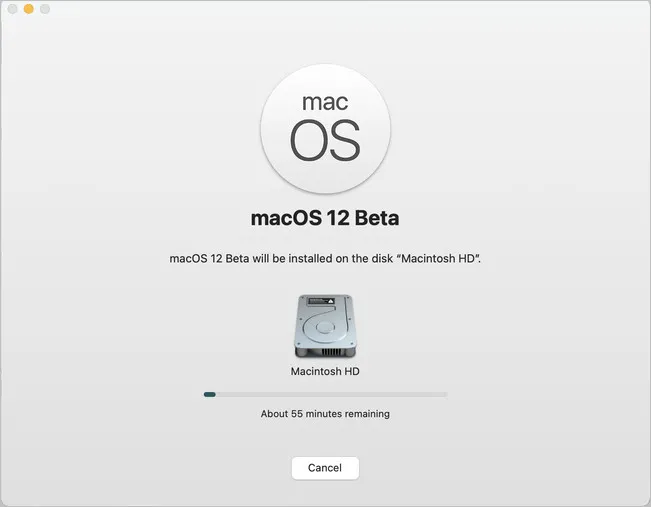 Download macOS Monterey via gibMacOS (Windows & Mac)
gibMacOS is a python based script for downloading macOS image from Apple server. It is all-in-one package that conbines four different macOS downloading tools into a single one. Currently, it is one of the most popular methods to download macOS without being enrolled in Apple Beta Software Program, which forces the users to have a paid Apple Developer account. Unlike the above two methods, gibMacOS can be used to download macOS app on a Mac as well as Windows PC.
To download macOS installation image with gibMacOS, the first step is to download it from GitHub project. If you have GitHub app on your computer, please use this commandto clone it to local computer.
https://github.com/corpnewt/gibMacOS.git
Next, extract content from the downloaded zip archive and you will get a folder (gibMacOS-master). Now, double click the gibMacOS.command file to lauch this free utility in Terminal app. About half a minute later, gitMacOS app will display all macOS products on the first screen. However, only public release products are available.
To download customer or beta macOS, you have to switch to a different catalog by typing 'c' at the bottom and type '4' in next window to download macOS products in public beta.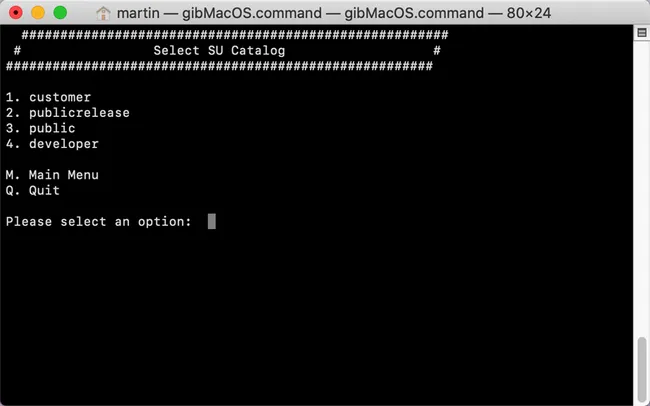 At this time, macOS Monterey is available for downlaod (see attached screenshot). Simple type '2' to download macOS Monterey Beta.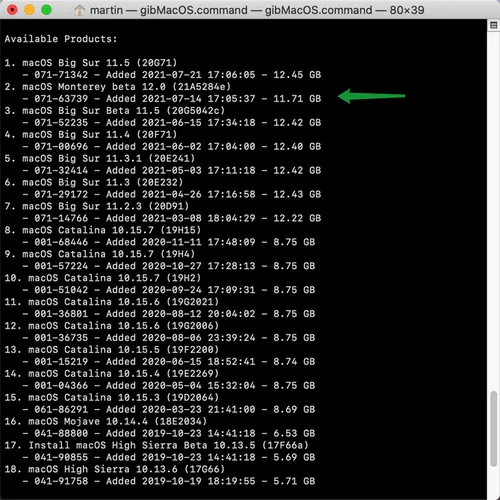 Wait the download process to be done! This will take sometime as the file is quite big. The downloaded macOS will be saved in macOS Downloads folder.
Summary
There will be issues and bugs in macOS Beta based on the past experience. It is great to test new things out but it is not a good idea to use macOS Monterey on a Mac with a lot of important staff. We already received a bunch of complaints, reporting some of the apps are not working on macOS 12 Beta, such as NordVPN, Steam.