macOS Ventura is Apple's latest desktop operating system for Mac and it was released on June 6, 2022 at Worldwide Developers Conference. As we know, Ventura has a brand new design of user interface and it is much easier to access system settings than prior versions. That's why a lot of Mac users deciding to upgrade macOS to Ventura.
Not surprisingly, there are dozens of bugs and issues when the new OS came out. We will discuss one of them in this post. Here is how the story gets started.
I was trying to use Zoom app on my MacBook Air with Ventura 13.0 installed. So I went to Zoom official website and move to the download the portal. The installation file for macOS is a PKG file, named zoomusInstallerFull.pkg.

Like usual, I double clicked the file to open the installation wizard. Unfortunately, an error occurred during installation and could not continue the installation as expected. The app pkg installer says The installation failed. The installer encountered an error that causes the installation to fail. And ask me to contact the software manufacturer for assistance.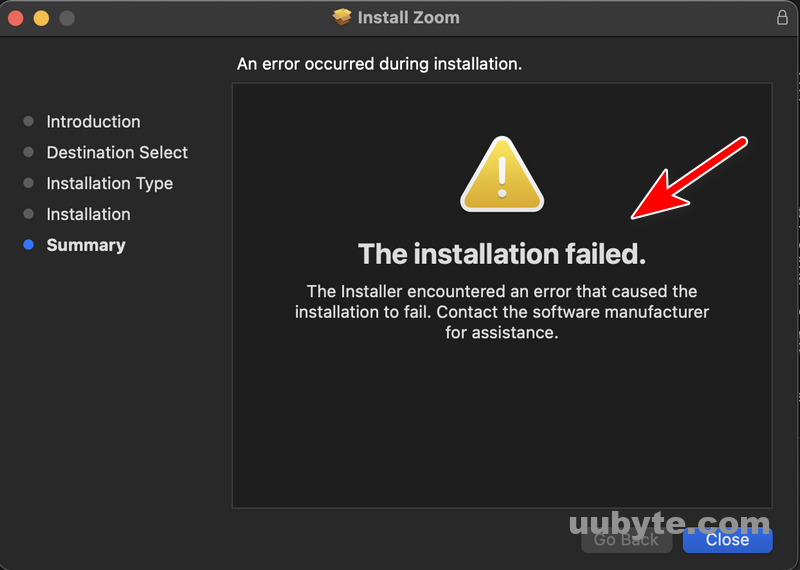 This is not the case for Zoom app but also for a couple of other apps. I am sure it is a system issue related to macOS Ventura as the pkg installer works great on another Mac that is currently running macOS Ventura.
The question is how to fix this issue on macOS Ventura, right? You can try the following suggestions one by one if .pkg installer does not work on macOS Ventura.
What is the PKG Format?
The pkg format is a file format that allows you to package up files and folders into a single file. This can be useful for distributing files or for backing up data.  Ona Mac, a pkg file is a compressed file that contains all the files needed to install a software program. The pkg file format is used by Apple's Installer program to install software on a Mac.
What is more, the pkg format is based on the zip file format, so you can use any zip file utility to open and extract files from a pkg file.
Why a PKG File Failed to Install?
There are a few reasons why PKG install might fail on a Mac. The most common reason is that the PKG file is corrupt or damaged. Another possibility is that the PKG file is not compatible with the version of macOS you're using. Finally, it's also possible that there are permission issues preventing the PKG file from being installed.
If you're encountering an error when trying to install a PKG file, the first thing you should do is try to download the file again. This will ensure that you have a clean, intact copy of the PKG file. If that doesn't work, you can try using a different PKG installer, such as Homebrew or MacPorts. If all else fails, you can try manually extracting the contents of the PKG file and installing them yourself.
How to Fix PKG Install Failed to Work on Ventura
You won't be able to use the app if the installer failed to work on your Mac. This is a severe issue, especially you need the app badly. Futuately, you can try the following fixes to solve the problem (100% Working).
#1 Check If the Installer is not Broken or Damaged
If you are having trouble installing a PKG file on your Mac, here are a few things you can try:
Check the integrity of the PKG file. You can do this by running the "pkgutil –check-signature" command on the PKG file. If the file is damaged or corrupt, this command will return an error.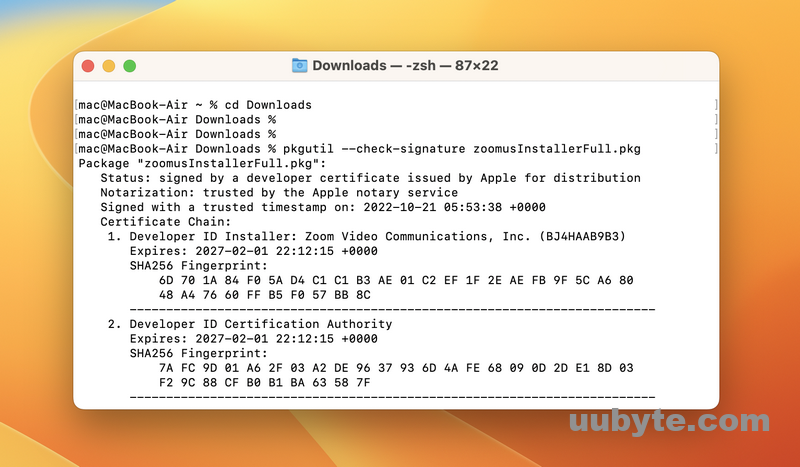 Make sure that the PKG file is compatible with the version of macOS that you are using. You can check the compatibility of a PKG file by running the "pkgutil –pkg-info" command on the file. This command will return information about the PKG file, including the minimum required version of macOS.
If you are still having trouble, try installing the PKG file with sudo. This will allow the installation to bypass any permissions issues that might be preventing it from completing.
#2 Update macOS Ventura to Stable Release
Usually, macOS comes under two states: stable or beta. The stable release is generally more polished and bug-free than the beta. Second, the stable release is more likely to be compatible with your existing software and hardware. Finally, the stable release is typically more stable and reliable than the beta.
If you're considering using the beta version of macOS, it's important to weigh the pros and cons carefully. On the one hand, the beta can offer you early access to new features and improvements. On the other hand, the beta can be less stable and reliable, and may not be compatible with all of your existing software and hardware.
How to tell your macOS Ventura is a stable or beta version? Click the Apple icon at the top left corner and select About This Mac menu.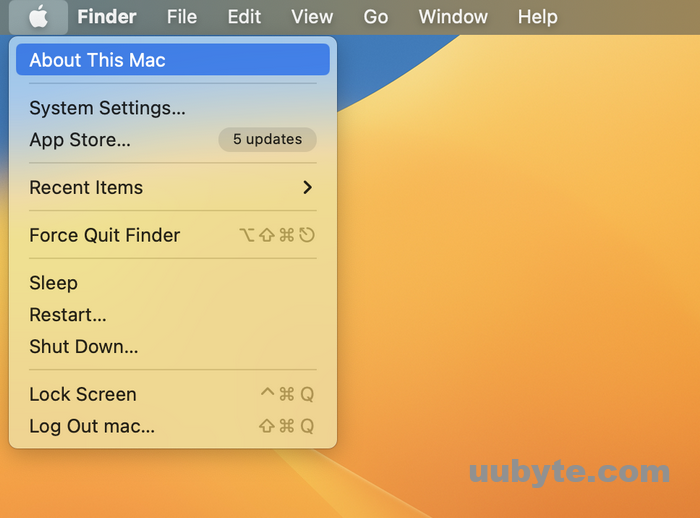 There is a brief information about your Mac, including name, model, chip, memory, serial number and macOS version. If it is a beta version, there is a beta with the name. If not, it is a stable version.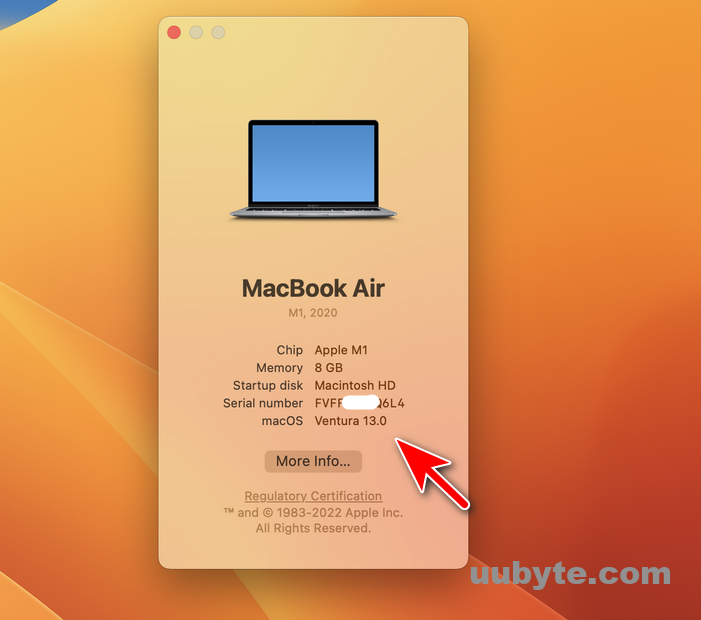 How to update macOS Ventura to a stable release? Open System Settings app on your Mac and go to the General tab. Find Software update menu from the list and click on it.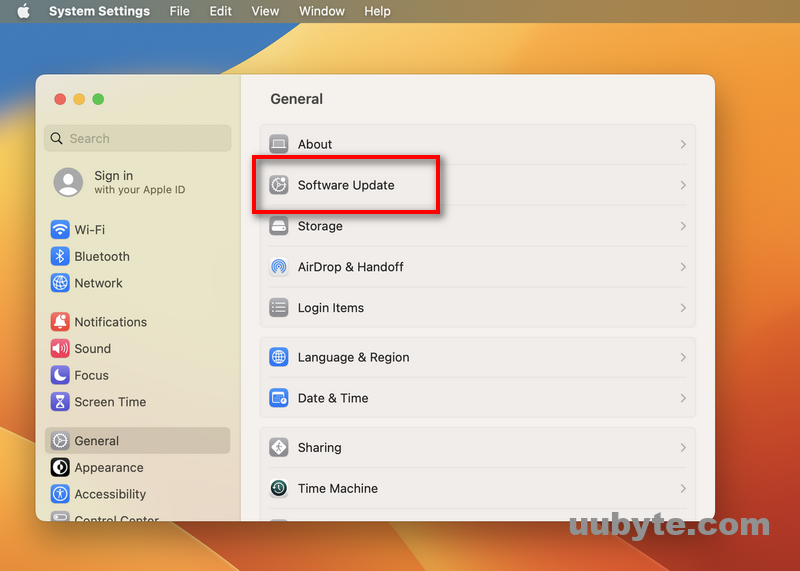 If there is a new update available, you are able to download and install the update. In my example, my Mac is up to date as the latest stable version of macOS Ventura is 13.0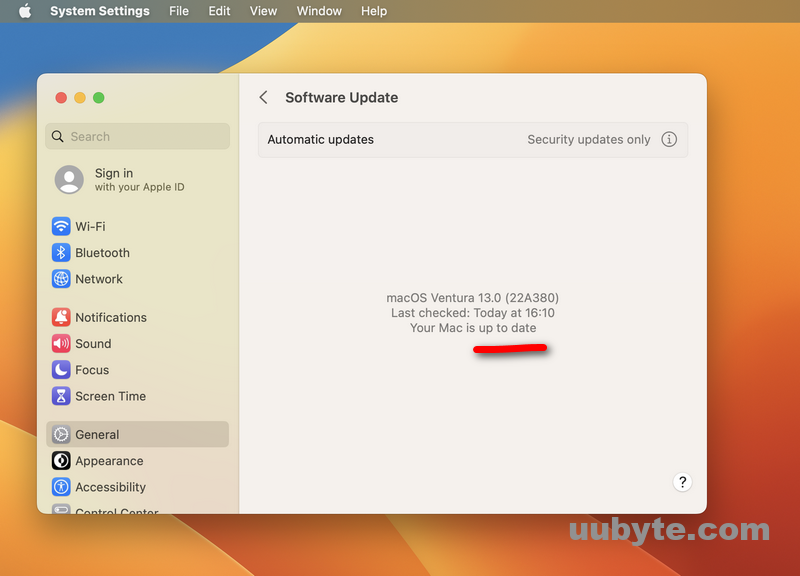 #3 Downgrade macOS to an Earlier Version on Mac
Downgrade macOS could be your last effort to fix pgk file not installing on Mac. It is a time consuming process but it does work flawlessly. However, you should follow the above two tips before reinstalling macOS Mac.
Step 1: Go and get a portable SSD and take a full backup of Mac with the help of Time Machine or Carbon Copy Cloner app. Both of them are very good backup software for Mac. Portable SSD is much faster than USB flash drive. And it is more stable, too.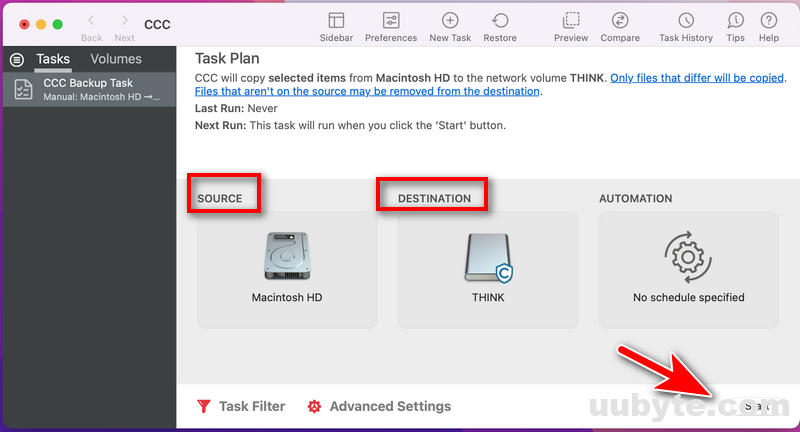 Step 2: Boot your Mac from Recovery Mode and pick up Reinstall macOS option from the list. This will download the macOS that comes with your Mac from Internet. However, this takes much longer and might end up with error.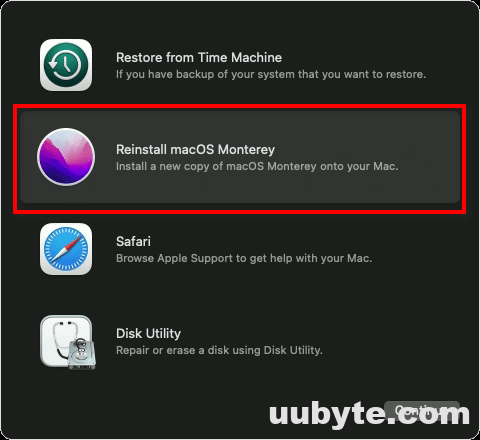 Step 3: Follow the prompts to install macOS on Mac's internal SSD and complete the setup as suggested.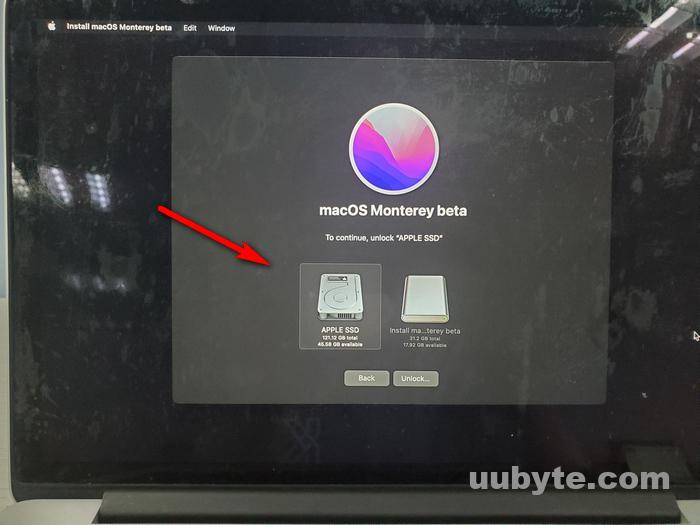 Step 4: Restore your Apps and user data from existing backup.
Note: If Internet reinstall did not work, you can do a clean install of macOS as well. It is much safe for OS installation.
Video Tutorial: The Installation Failed on Mac Fix
We just listed three effective tricks to help you pkg file installed on a Mac. This is a common error occurred on macOS Ventura, especially for the beta version. One quick fix is to upgrade your Mac to a stable release. If there was something wrong with the pkg installer, please verify it in Terminal or contact the vendor to see if the app is compatible with macOS Ventura or not. Lastly, a clean reinstall will definitely fix the issue but it is more dangerous and takes much more time.