You may receive hundreds messages on your phone. Not surprisingly, many of them are spam messages. Honestly, there are several benefits to delete text messages on your Android phone.
First, it can help you free up storage space on your device. Additionally, it can help you keep the messages organized and tidy on Android phone. What is more, deleting old or unnecessary text messages can help you protect your privacy.
In our post, we will show you how to delete text message on Android in two different ways. The first one is not quite safe and the second one will help you permanently delete text message from Android phone.
The Easy Way to Delete Text Message on Android (Unsafe)
Here are a few different methods you can use to delete text messages from an Android phone without using third-party apps.
Method 1: Delete Individual Text Messages
To delete a single text message from Android phone, you can do so by long-pressing on the message and then tapping the "Delete" option to remove the message.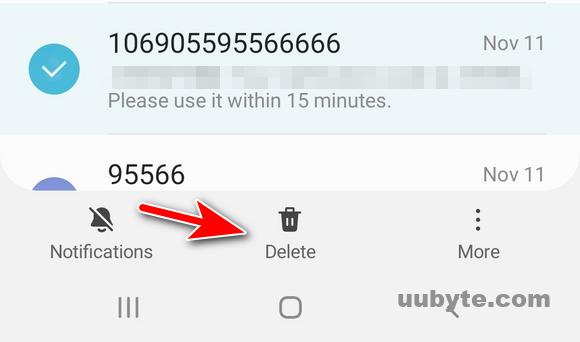 Method 2: Delete Multiple text messages
To delete multiple text messages on Android phone, tap one message for 1-2 seconds and choose other messages you want to delete. After that, tap the "Delete" icon to erase selected messages from Android phone.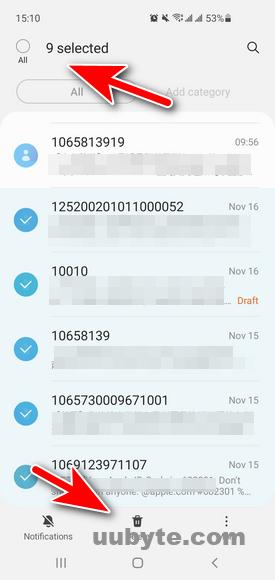 Method 3: Delete all text messages
If you want to delete all of the text messages on Android phone, open the Messages app and tap the three-dot menu at the top right corner.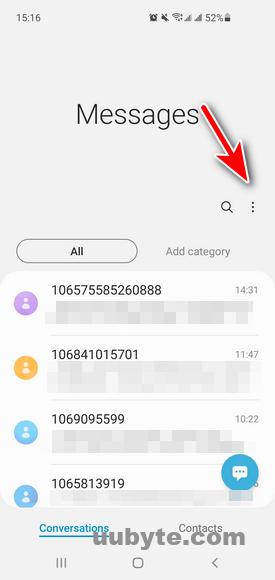 There will be several options available. Choose the "Delete" menu to proceed.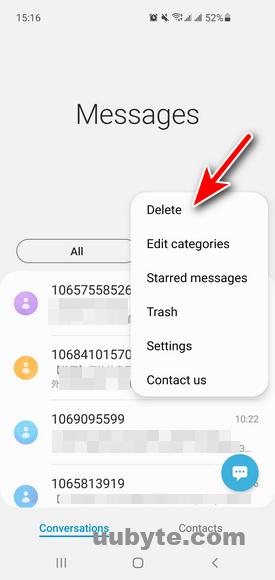 Now, mark the "All" option. By doing this, all text messages on this phone are selected. Tap the "Delete All" menu to erase all text messages from this Android phone.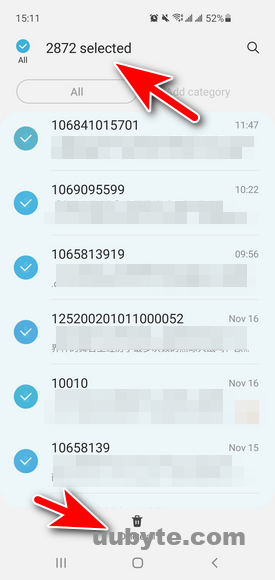 The above is the easiest way to delete text messages on an Android phone. However, the deleted messages will go to Trash bin and they are still on the phone.
Where Are Deleted Text Messages Stored on Android
When you delete a text message from your Android phone, it doesn't immediately remove the message from the device. Instead, it marks the message as "deleted" and moves it to a hidden folder called the "trash." The message is still stored on your phone, but it's hidden from view.
In general, deleted text messages are usually stored in a temporary folder that is created when the messages are first received. This folder is typically located in the device's internal storage, and is  not accessible to the user. However, you can use the data recovery app/software to pull off the deleted messages from internal storage.
Can I Recover Deleted Text Messages on Android?
It is highly possible to recover deleted text messages on Android, but there are a few things you need to keep in mind. First, if you have recently deleted the messages, there is a chance that they are still stored in your device's memory and can be recovered. However, if the messages have been deleted for some time, they may be overwritten and cannot be recovered.
There are a few different methods you can use to try and recover deleted text messages on Android. One is to use a data recovery program, which can scan your device's memory for any deleted files and attempt to recover them. Another is to use a backup file, if you have one, to restore your messages.
Keep in mind that there is no guarantee that you will be able to recover deleted text messages on Android, but it is worth a try if you have important messages that you need to retrieve.
How to Delete Text Messages Permanently on Android Phone (Safe)
If you want to delete text messages permanently on your Android phone, then you can use TunesBro DroidWiper. It's a professional Android data eraser tool that can help you to delete all kinds of data, including text messages, from your Android phone permanently.
Here's how to use FoneMoz DroidEase to delete text messages permanently from your Android phone:
Step 1: Download DroidEase from here and install it on your computer.
Step 2: Attach the Android phone to the computer and launch DroidEase software. Make sure Android USB driver is installed on the computer so the phone can be recognized. Upon success, you will see the device name in Windows file explorer.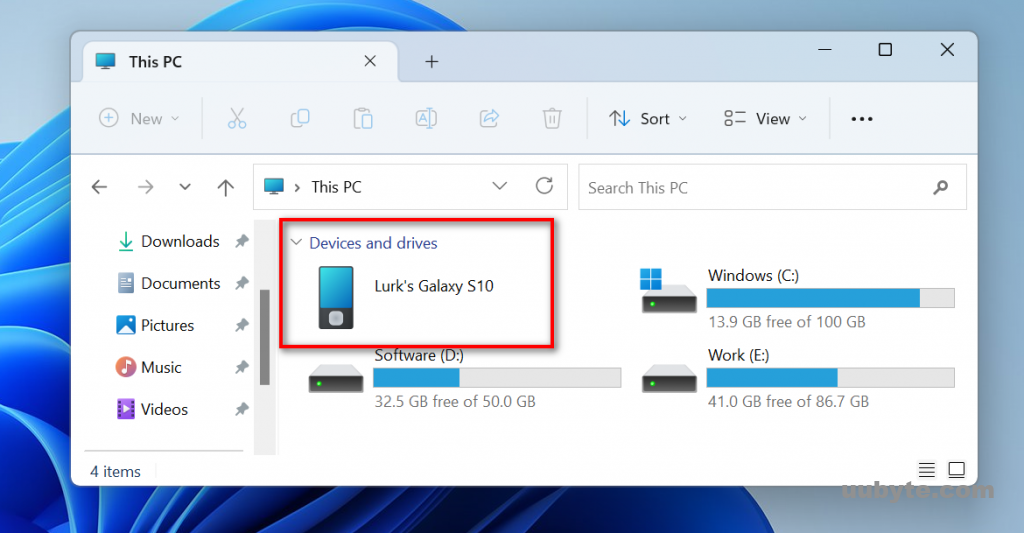 Step 3: Click the "Connect" button to install DroidWiper app on your phone. It will be the communication bridge between the computer and Android phone. Please pay attention to the phone alert. The app will ask you to grant a set of permissions so it can access the required content on the phone.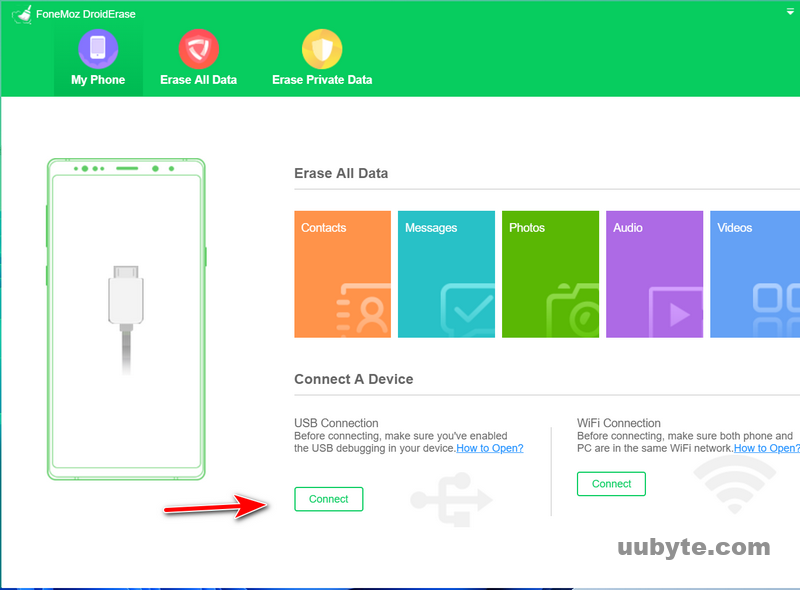 Step 4: Once the connection is set up successfully, DroidEase software will display a few information about the phone.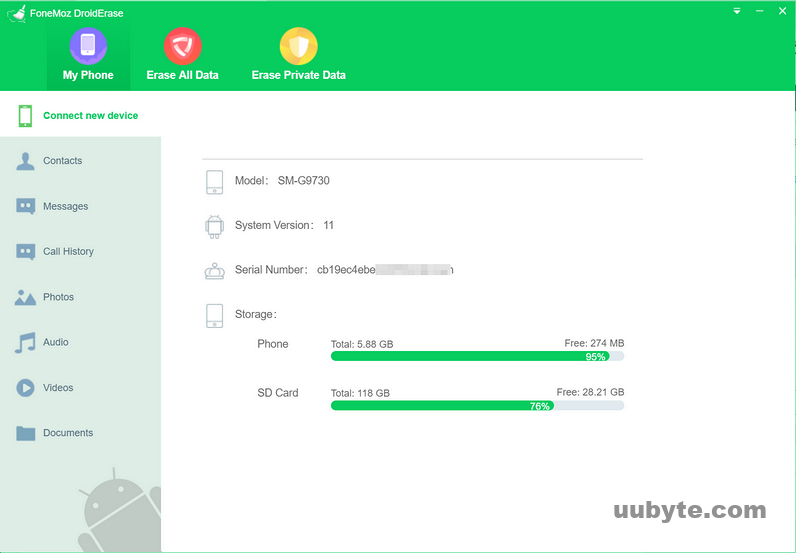 Step 5: Now, move to "Messages" tab on the left sidebar and make DroidWiper app as the default SMS app on Android phone. This allows the app to read and delete messages on this device.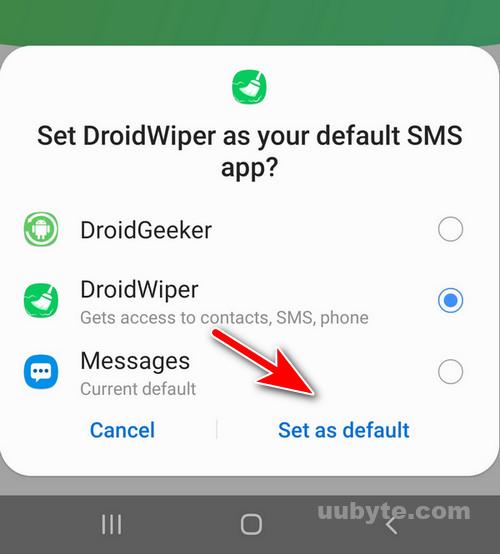 Step 6: Select the messages you want to delete and click the "Erase" button. After that, select a level to proceed.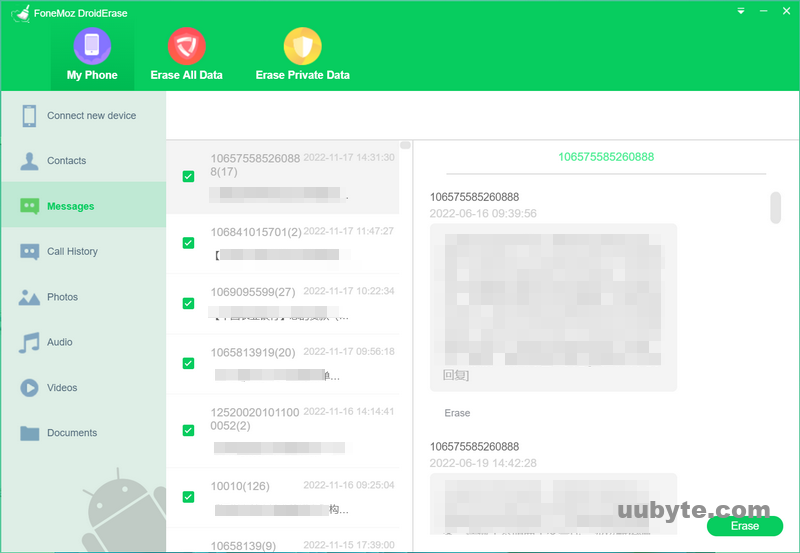 Step 7: Wait a few seconds and all selected text messages will be deleted from this Android phone.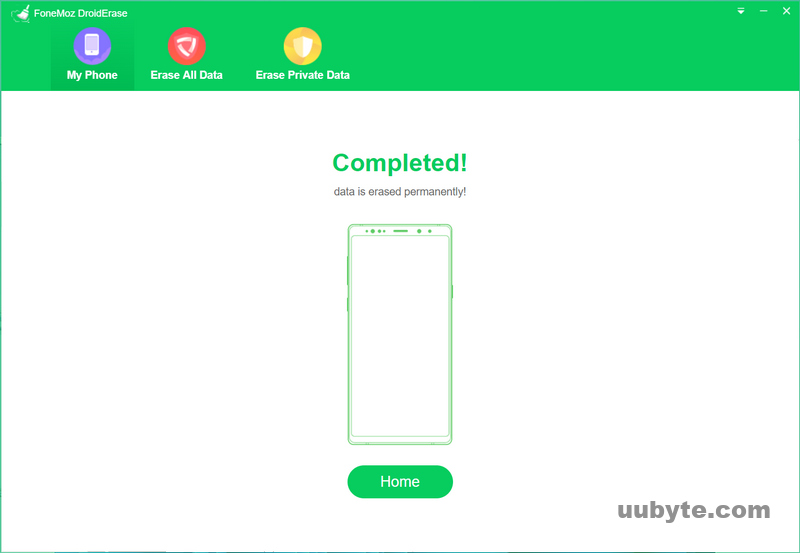 Video Tutorial: How to Delete Messages from Android Phone Permanently
Frequently Asked Questions
Can you permanently delete text messages android?
Yes. However, you need a dedicated app to do this. If not, the deleted text messages can be recovered by professional software or apps.
Can you delete a text message from both sides android?
No. You can only delete a text message on the phone you control.
How do I delete text messages on my Samsung Android?
The stock Messages app and FoneMoz DroidEase software is able to delete text messages on Samsung phone in bulk.
Are deleted texts really deleted?
No. At first, the deleted messages are moved to the Trash folder on Android. When new data rewrites the free space that deleted messages were taken, they will be deleted from the phone. However, this could take a long time.
How do you delete thousands of text messages on Android?
Select all of them in Messages app one by one or use data erasing software to delete messages in batch. The later is more efficient as it is done on a computer with large screen.
Why can't I delete messages on my phone?
There could be a few reasons why you are unable to delete messages on your phone. It is possible that your phone's software is outdated and is not compatible with the latest messaging features. Additionally, your phone may be experiencing a glitch or bug that is preventing you from deleting messages. If you are still unable to delete messages, you may need to contact your phone's manufacturer or your wireless carrier for further assistance.
Most of people know how to delete text messages by using the built-in Messages app. But they are not aware the deleted messages are not permanently removed from the phone. They still sit on the internal storage and can be easily recovered with free software.
If the messages are private and very sensitive to you, we suggest giving a try on professional data erasing software like FoneMoz DroidEase. The deletion is permanent and no one could retrieve deleted messages from Android phone.