Trying to open a BitLocker-encrypted drive on your Mac but nothing works? Well, you are not alone out there as a lot of people are experiencing the same problem. That's when a BitLocker reader comes to the rescue. There are plenty of them on the market and M3 BitLocker Loader for Mac seems to come out on top thanks to its full set of decryption tools and better support for Mac.
M3 BitLocker Loader for Mac Possible Issues
M3 BitLocker Loader is a popular BitLocker reader software on Mac and has been used by many people. Usually, it works fine but there are potential issues on certian Macs.
First, you have to restart your Mac during the installation process. And there is no way to close the app, which is mandatory to restart the computer. So it is in a endless loop.
Secondly, M3 BitLocker Loader for Mac tries to install an unknown system extension on your Mac and this is blocked by Mac as malicious activity. It may be a potention threat to your Mac.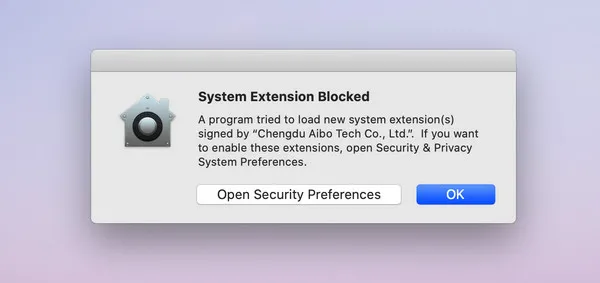 Lastly, M3 BitLocker Loader for Mac will be launched automatically when the computer boots up and there is no way to close the app. It says at the top navigation menu and it is annoying.
If M3 BitLocker Loader on your Mac does not work or you just dislike the app, then there are many others that function very similar to M3 BitLocker Loader and can be categorized as true alternatives to the software. With that in mind, I have rounded up the 3 best alternatives to M3 BitLocker Loader on Mac you should check out right now.
Alternative 1: UUByte Bitlocker Geeker
UUByte Bitlocker Geeker is a powerful app that allows you to read and write encrypted BitLocker drive on Mac without any restriction. The tool also includes the ability to unlock your BitLocker files when you forgot or lost the password.
The best part of this amazing software is that it is super easy to use. The installation process is simple and no hassle at all. It has a clearly user interface and with prompts if you are doing something wrong. You won't find any competing alternative for unlocking BitLocker drive on Mac. Please check the following steps to open BitLocker encrypted drive on Mac. It can be portable hard drive or USB flash drive.
Step 1: Download UUByte BitLocker Geeker on your Mac by clicking the above download button.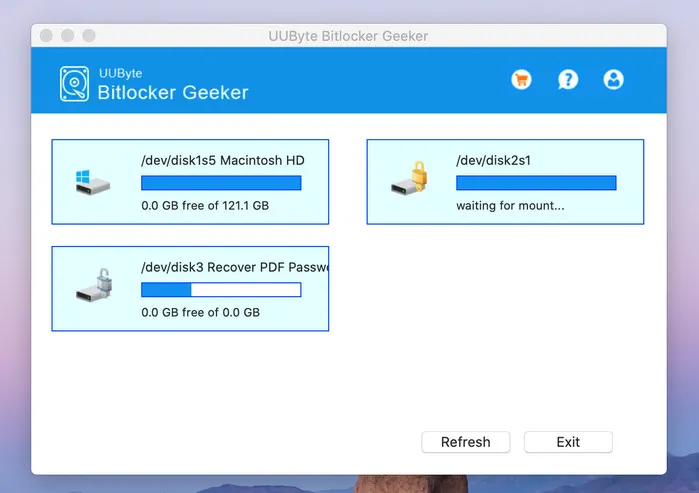 Step 2: Once you have downloaded the installer, open it and follow the instructions to install the tool on your Mac. You will be prompted to enter your user password to grant permission to the app. Select Keep to save the installation file.
Step 3: If you are now running a modern macOS (macOS Catalina or newer), you need to grant Full Disk Access to UUByte BitLocker Geeker so it can access BitLocker-enabled drive.
To do this, open System Preferences > Security & Privacy, then click the padlock at the bottom left and enter your password. In the Privacy tab, locate Full Disk Access from the left-side panel and check the box next to Bitlocker Geeker.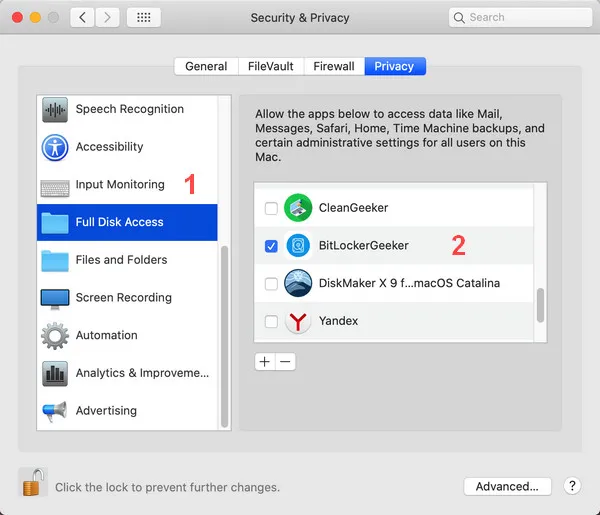 Step 4: Once the setup is done, insert the BitLocker-encrypted drive into your Mac and you should see an error message that says "The disk you inserted was not readable by this computer". Click Ignore to continue.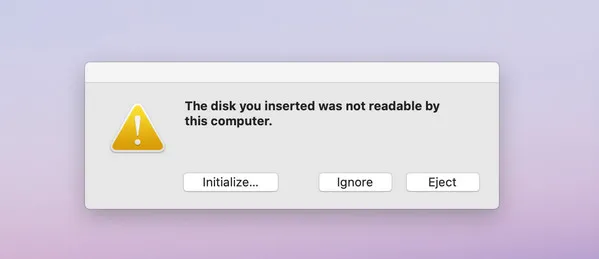 Step 5: Launch BitLocker Geeker, then click on the BitLocker-encrypted drive from the list and input the password. After that, hit the Mount button to open the drive.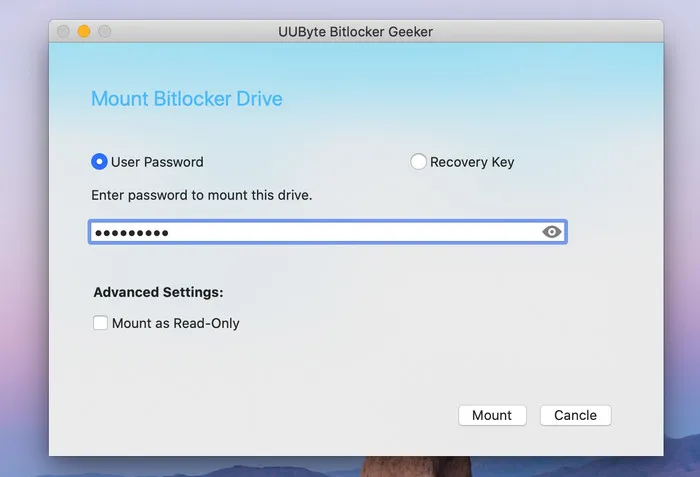 Step 6: Now, this BitLocker drive is unlocked and you can copy or paste file within the drive freely.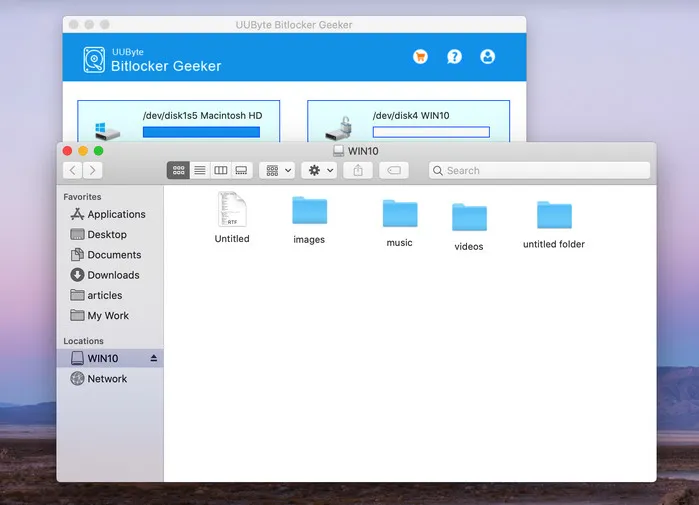 When you are done, right-click on the drive name in the BitLocker Geeker menu and select Unmount to eject the drive from your Mac.
Alternative 2: iSunshare Bitlocker Genius
BitLocker Genius is another great alternative to M3 BitLocker Loader on Mac. The tool enables you to open and read any BitLocker-encrypted drive on your Mac computer. Like BitLocker Geeker, BitLocker Genius includes the ability to crack open a file using the BitLocker Recovery key if you happen to forget your BitLocker password.
What sets BitLocker Genius apart from Geeker lies in its better support for macOS Big Sur. In fact, the tool runs very smoothly on the latest macOS version without any flaws. Besides, it also offers a free trial that lets you enjoy the full premium benefits before you commit to buying it.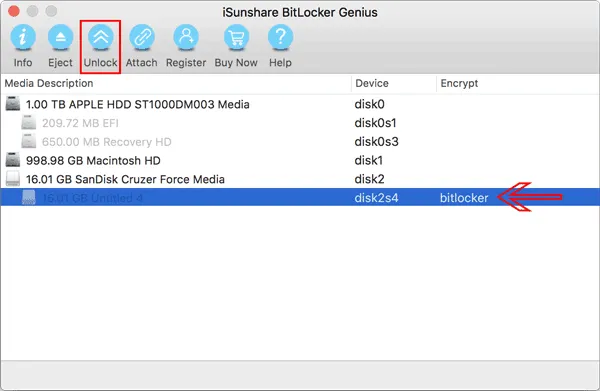 Step 1: Download iSunshare BitLocker Genius from its website and then install it on your Mac. You will be prompted to enable Full Disk Access before moving forward.
Step 2: Now, insert the Bitlocker-encrypted drive into your Mac and open Bitlocker Genius.
Step 3: Select the drive from the menu (that's the drive with the Bitlocker mark) and hit the Unlock button.
Step 4: Click Ignore if you stumble upon the message error. After that, enter the password to open BitLocker drive on Mac. If you don't have a password, check the box next to the Use key file option and insert your recovery file, and click Mount.
Step 5: Once your file has been decrypted, eject the drive by hitting the Eject button from the top menu.
Alternative 3: Windows Virtual Machine
Creating a Windows virtual machine is a better option for those who are looking for a comprehensive Windows experience on a Mac. Once a Windows virtual machine is created, then you can access BitLocker drive on Mac for free.
There are several ways to do this, and we are going to use VirtualBox , one of the best free tools for setting up a virtual machine on a Mac. However, the process may be aimed at professionals, so make sure you know what you are doing.
Step 1: First off, download VirtualBox to your Mac, then open the DMG file you downloaded earlier, and double-click "VirtualBox.pkg" to trigger the installer.
Step 2: Hit Continue to proceed with the setup and hit Install (you may be asked to enter your Mac's password).
Step 3: The tool will ask for your permission so the installation can start. If this is the first time you are installing VirtualBox, head over to System Preferences > Security and Privacy. From here, click Allow under Allow apps downloading from section.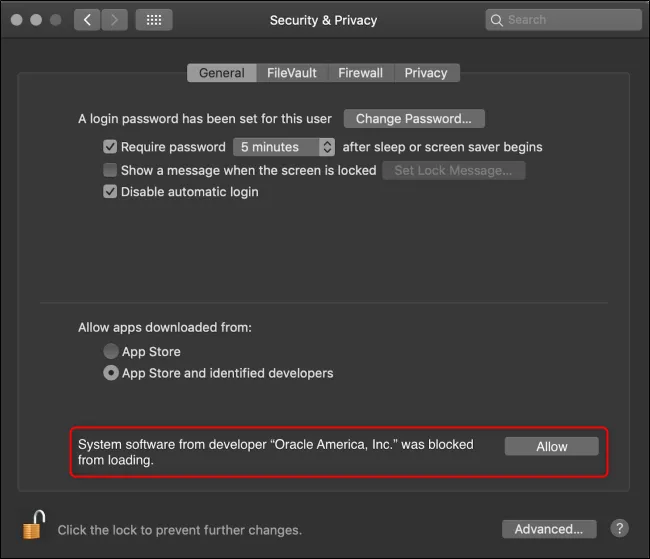 Step 4: Once the tool has been installed to your computer, proceed with installing Windows 10 virtual machine. Open VirtualBox on your Mac and click New from the top menu.
Step 5: Now, name the operating system you want to create a virtual machine for (Windows 10) and select a different folder to store the virtual machine. Once you are done, hit Continue.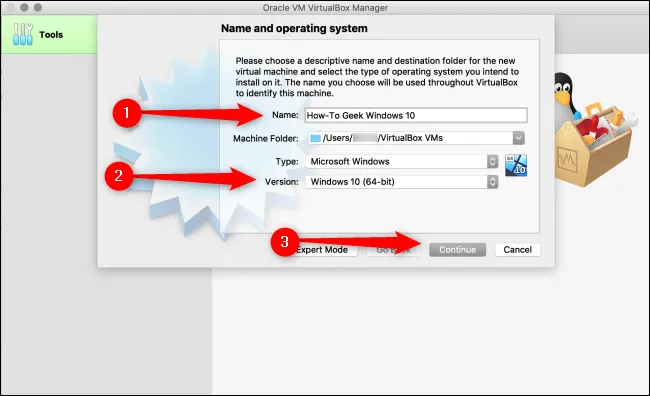 Step 6: On the next screen, allocate RAM to your virtual machine and click Continue. Do not set RAM too high for a VM as your Mac won't have enough system memory to run. Next up, check the box next to Create a Virtual Hard Disk Now, and then click Create.
Step 7: Select the hard disk file type by checking the box next to VHD (Virtual Hard Disk) and then hit Continue.
Step 8: Now, select Fixed size and then click Continue. After that, click Create to select where you want to store your VM, and how much storage space you think a VM needs.
Step 9: That's how you have installed VirtualBox and Windows 10 virtual machine on your Mac. The next step is to install Windows 10. To do this, download the Windows 10 disc image and then go back to VirtualBox, and click Start.
Step 10: Click the folder from a new window that pops up. From here, click Add, then select Windows ISO file you downloaded earlier and hit Start.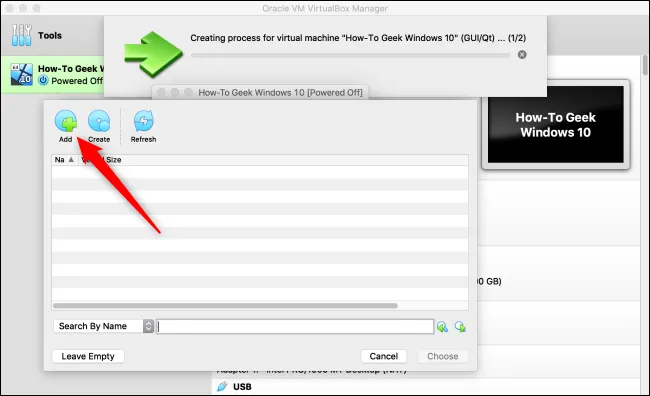 Step 11: Windows 10 should be ready on your Mac. Now, open the BitLocker-encrypted drive, enter the password, and it should open.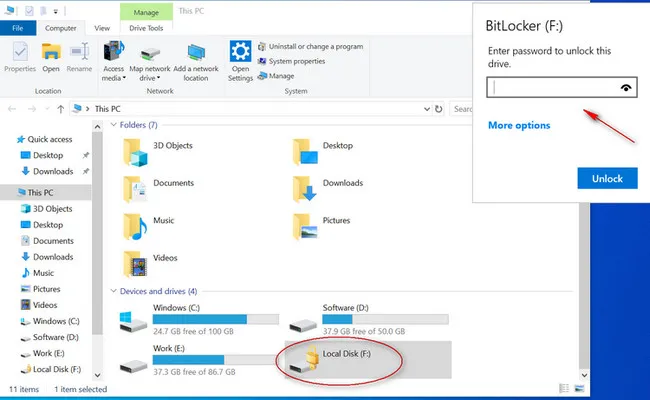 The Bottom Line
Opening BitLocker encrypted drive on Mac is no longer an issue as there are several amazing apps that can do this, including M3 BitLocker Loader for Mac. However, if it does not work as expected, then you can give a try on those alternatives suggested in this post.